7/3/2017 I purchased this a few months ago from a www.hobbyterra.com, it is produced in the USSR – It's very complete and very detailed, all parts are laser cut – even the outside hull boards. It has instructions in Russian, but I'm a little rusty so I refer to the picture diagrams and the English instructions. When it's finished it will be 590 mm long, by 440 mm high and 220 mm wide. So here are some pictures: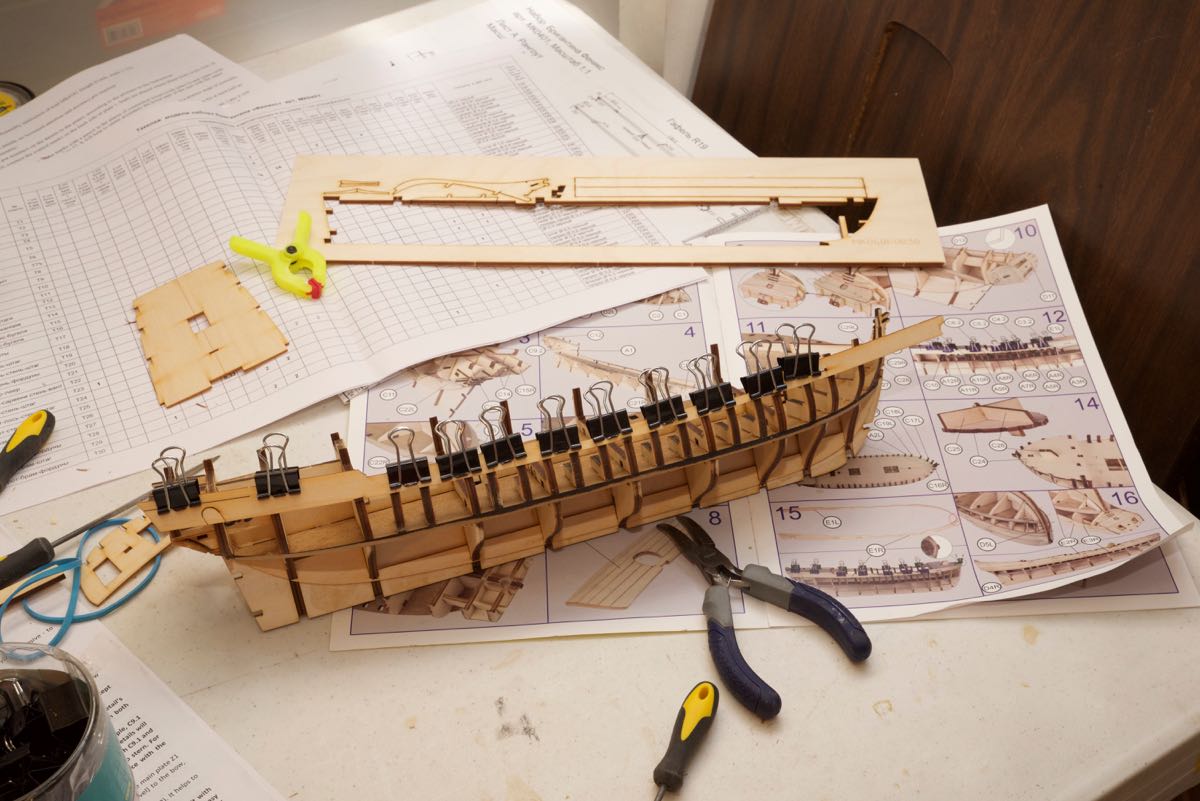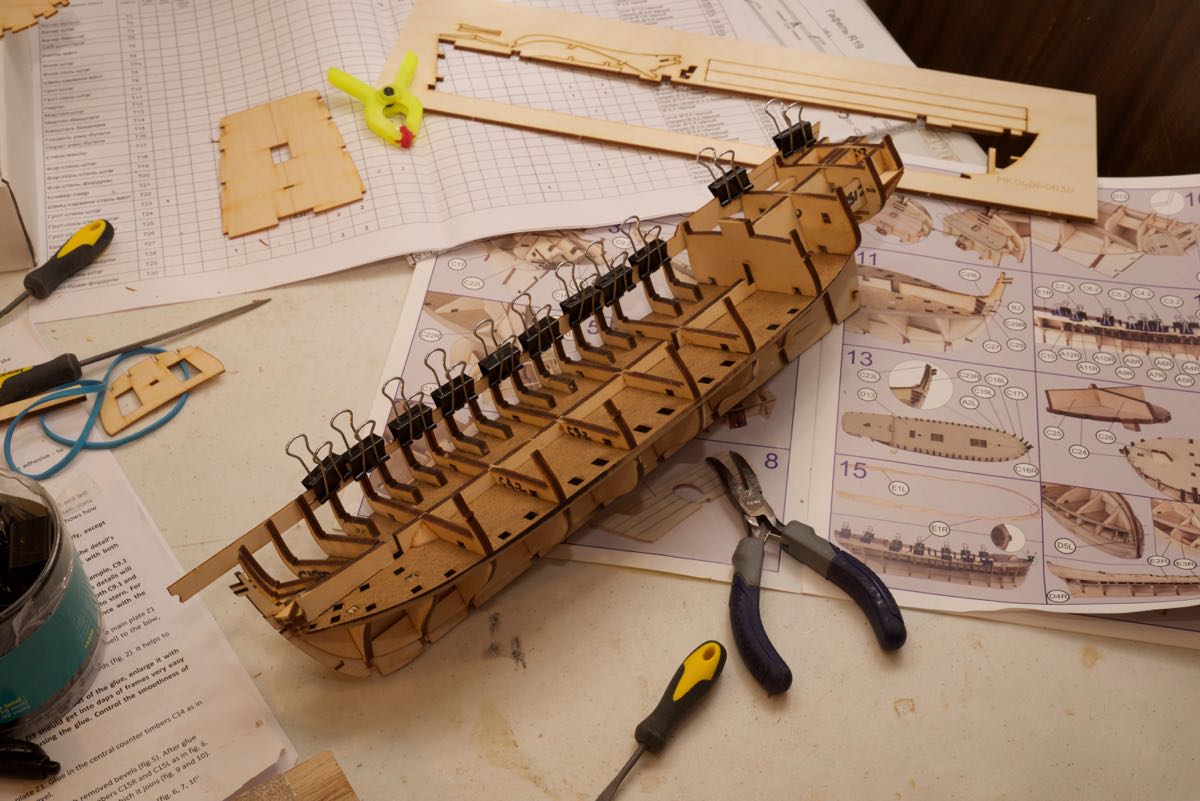 7/6/2017 Moving along nicely. I've used my wife's curling iron to make curves in soaked wood – it works fantastic. Latest photos: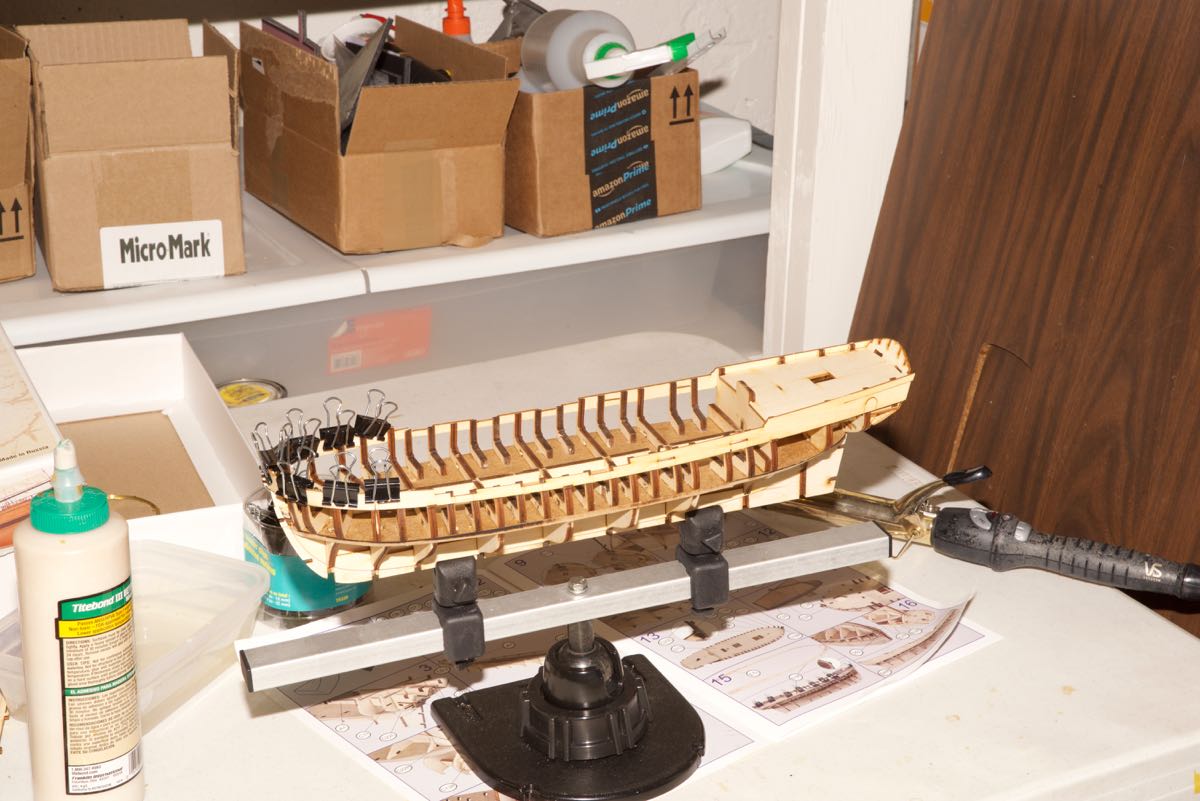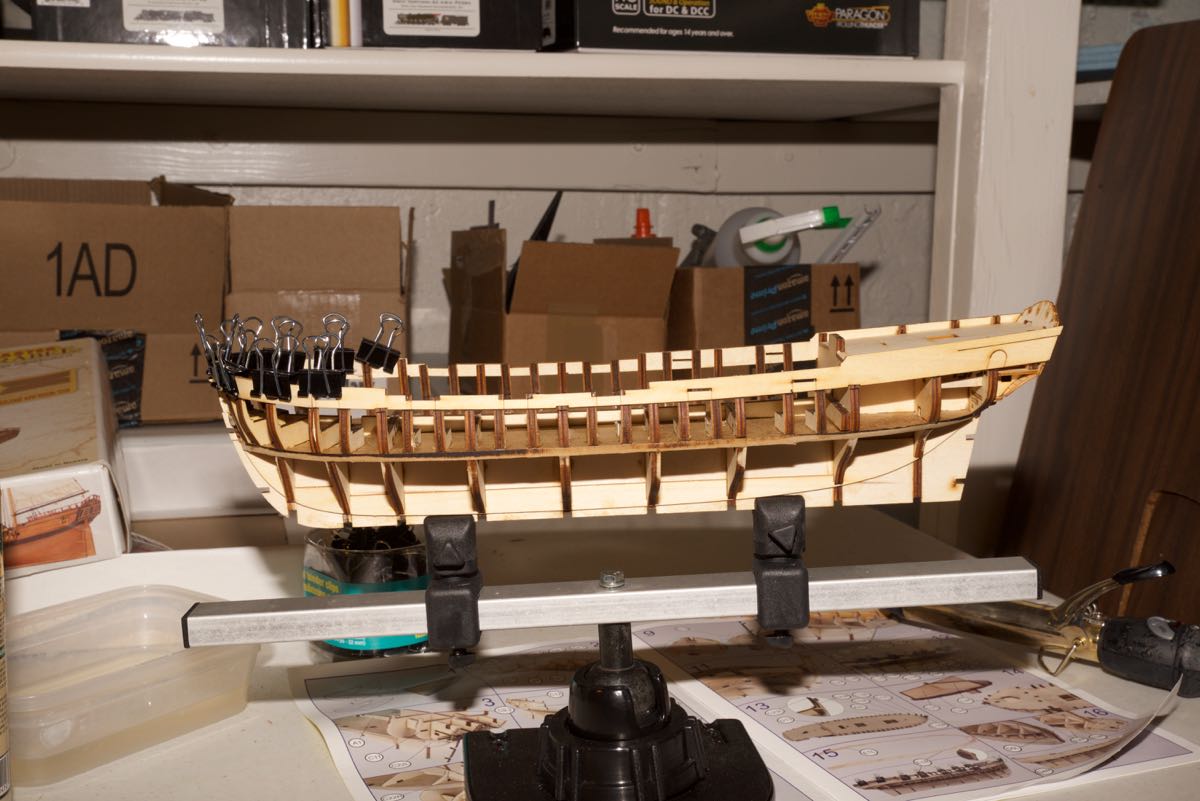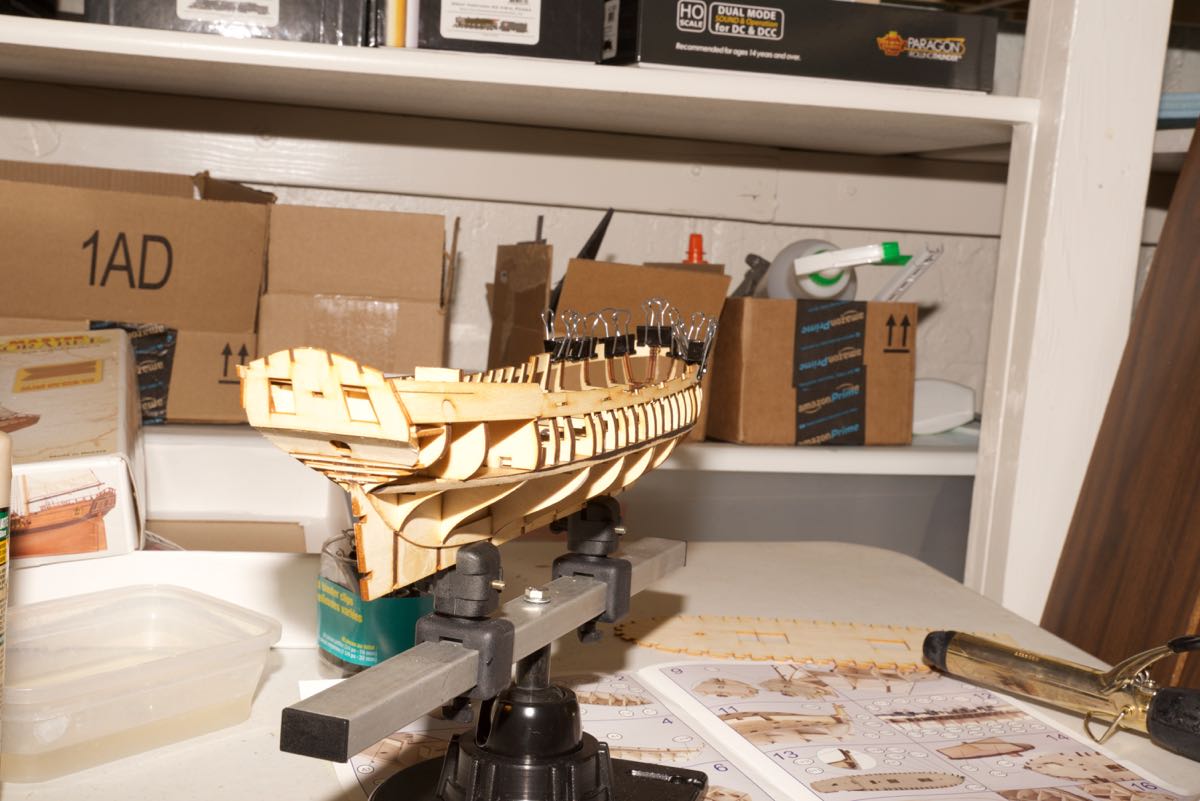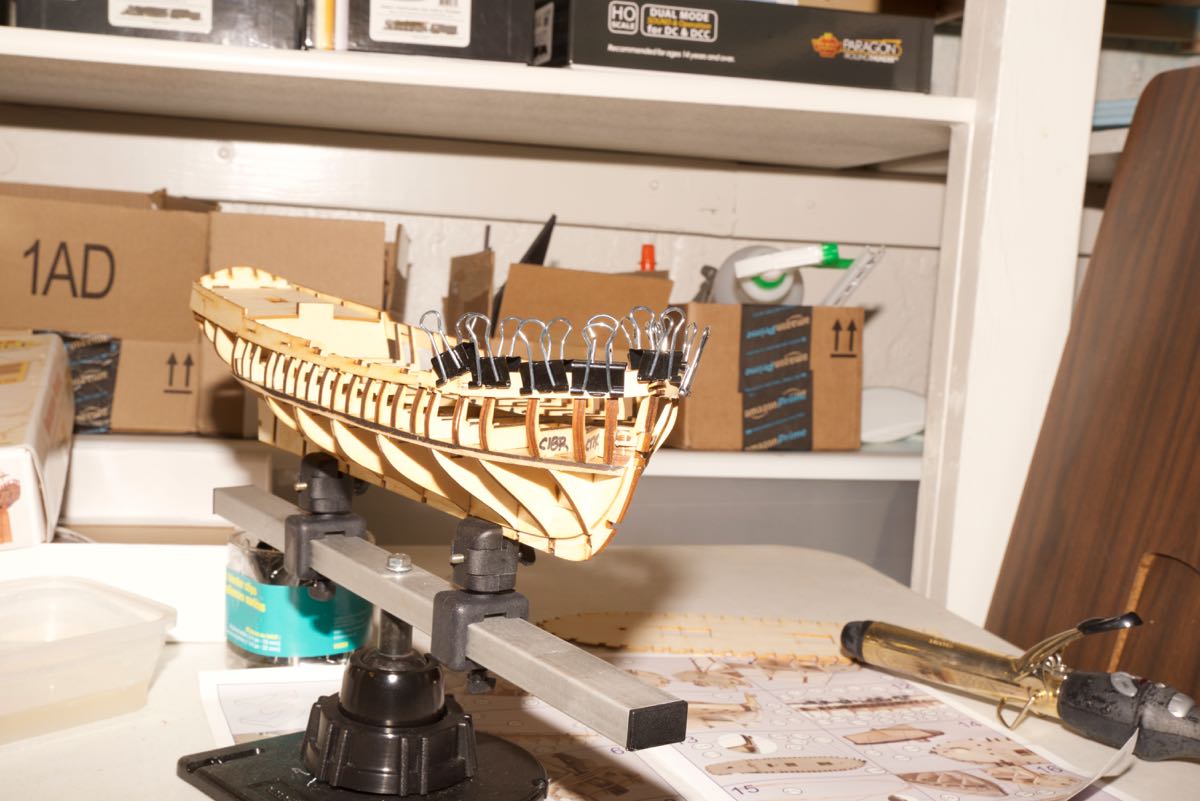 7/11/2017 More photos – going together nicely.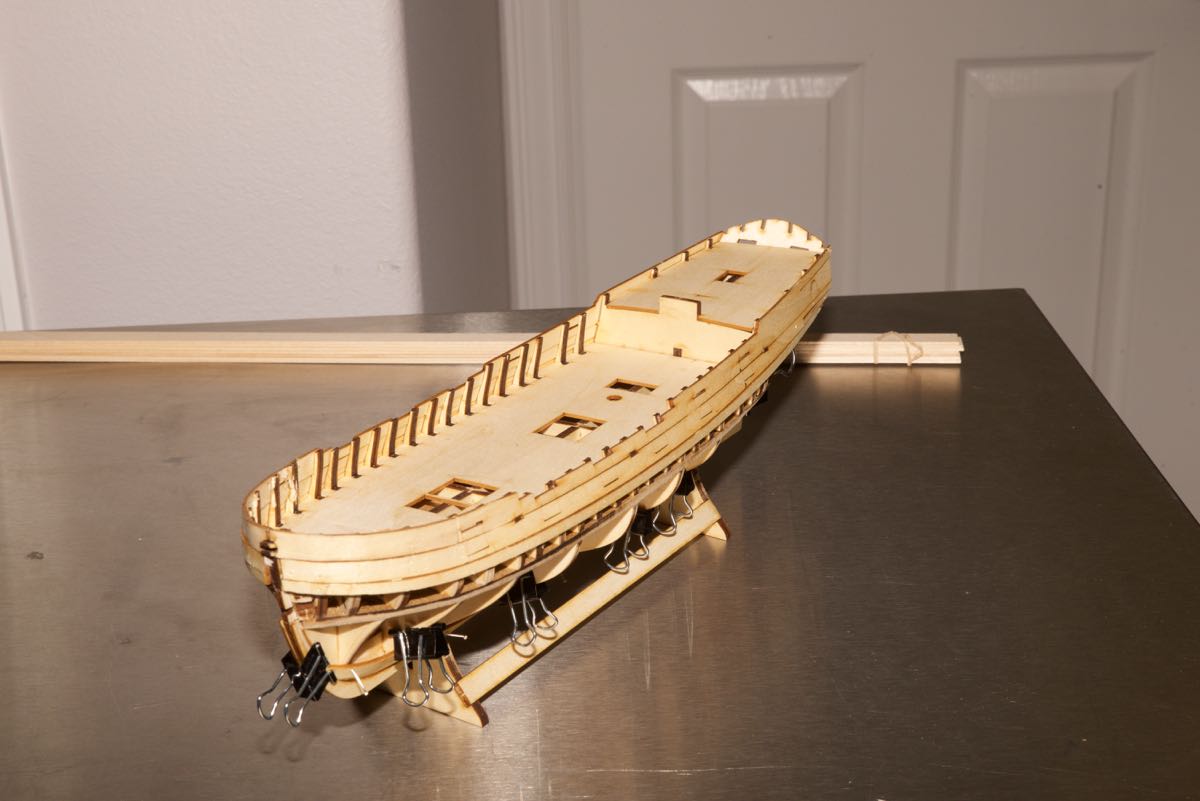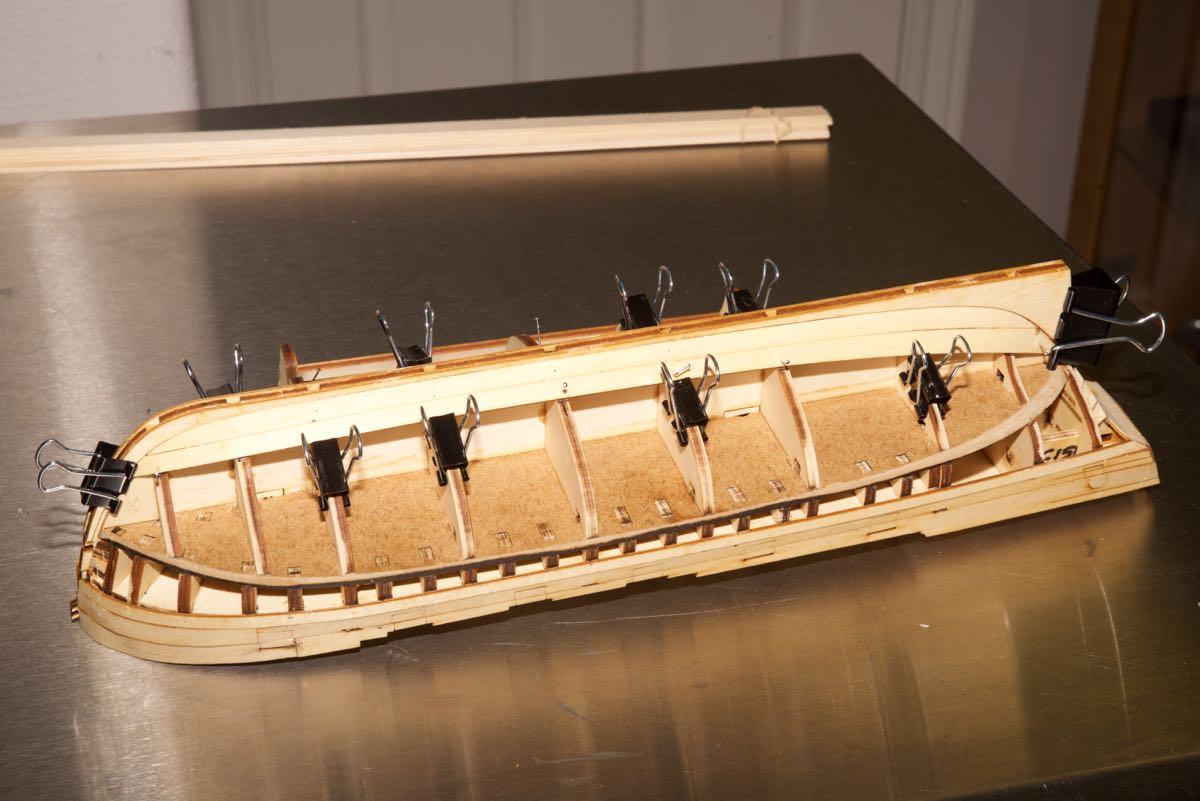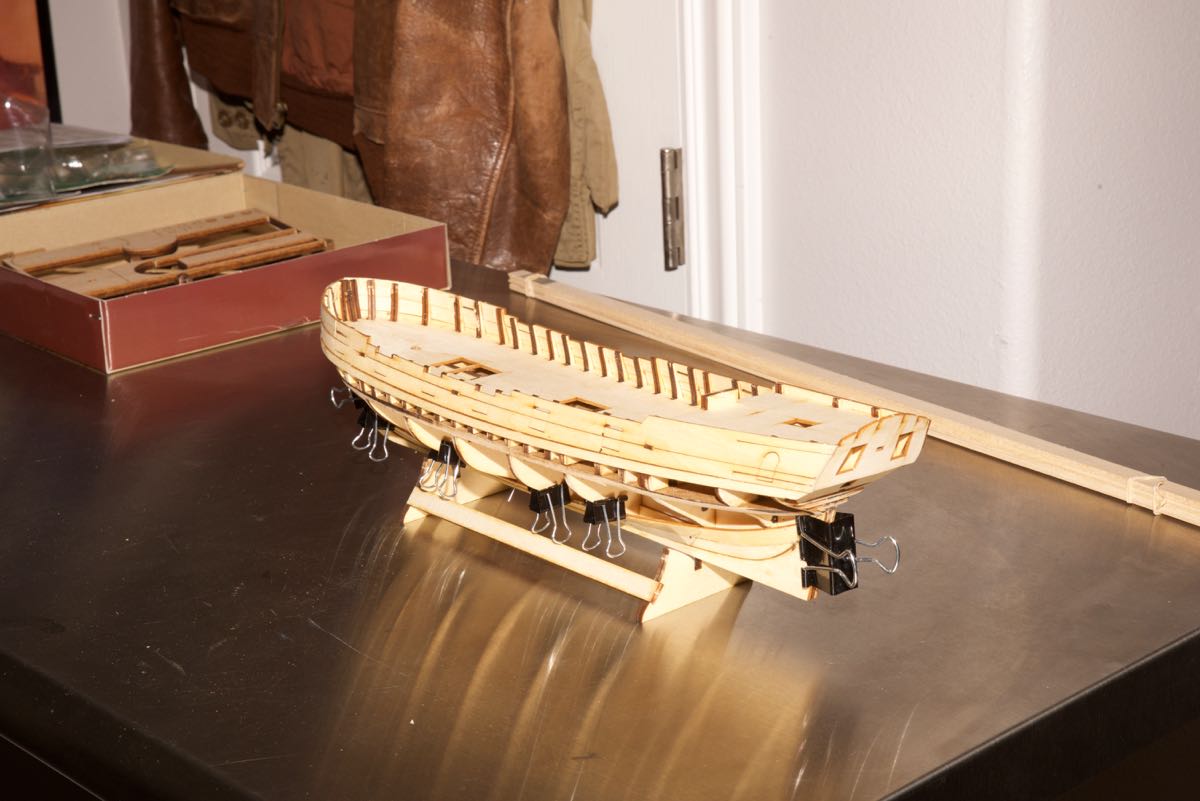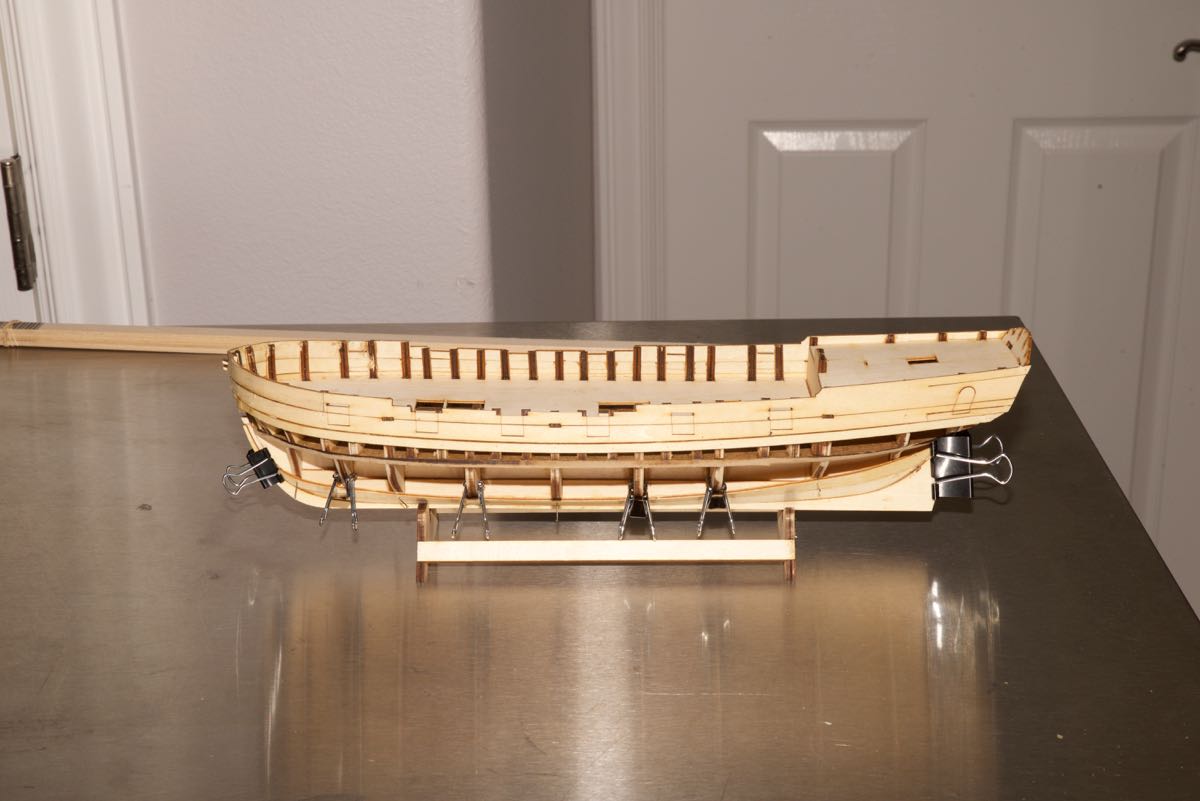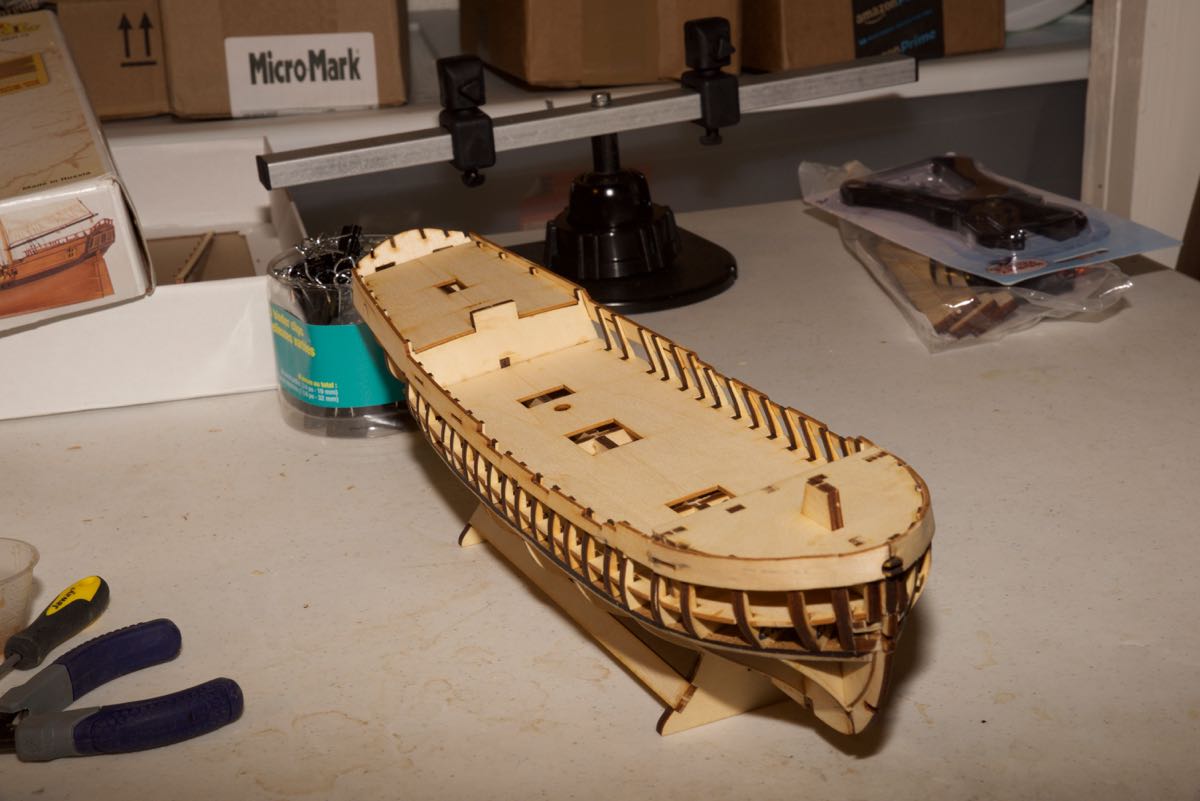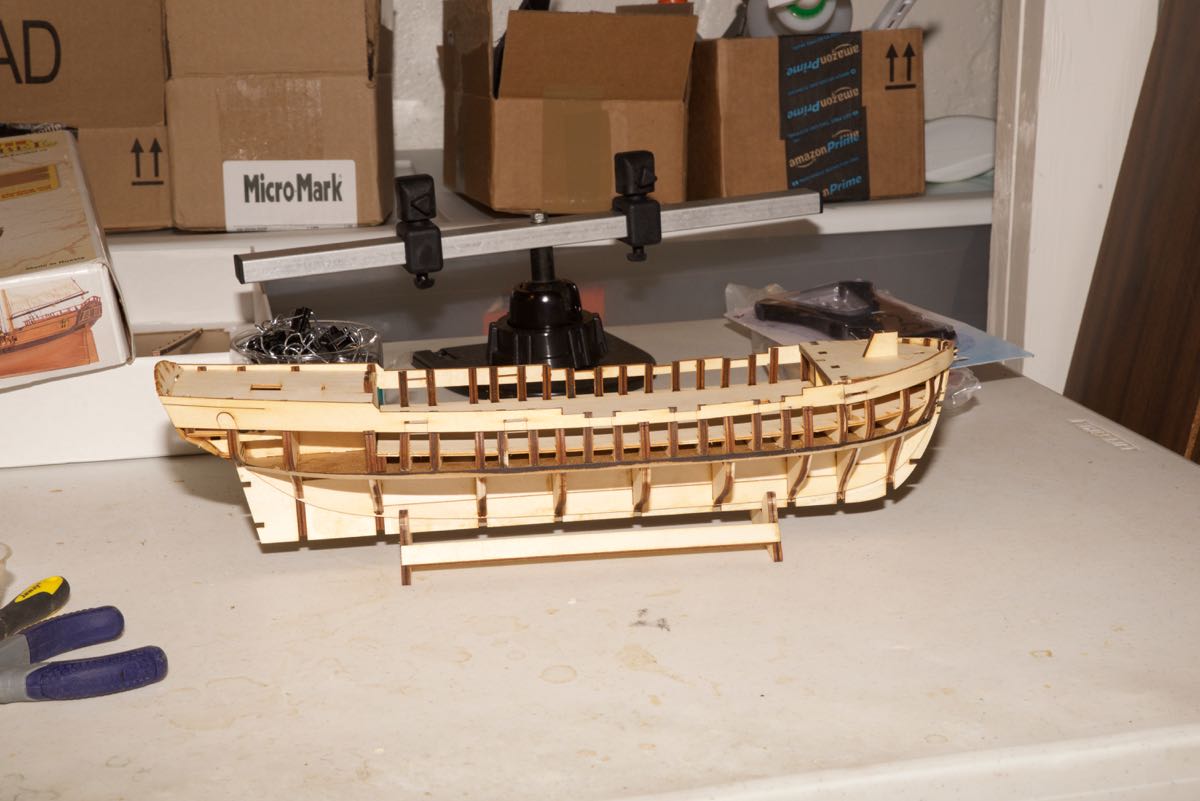 7/17/17 I've finished the first layer of hull planking, then sanded with 60, 150, then 220 grit sandpaper.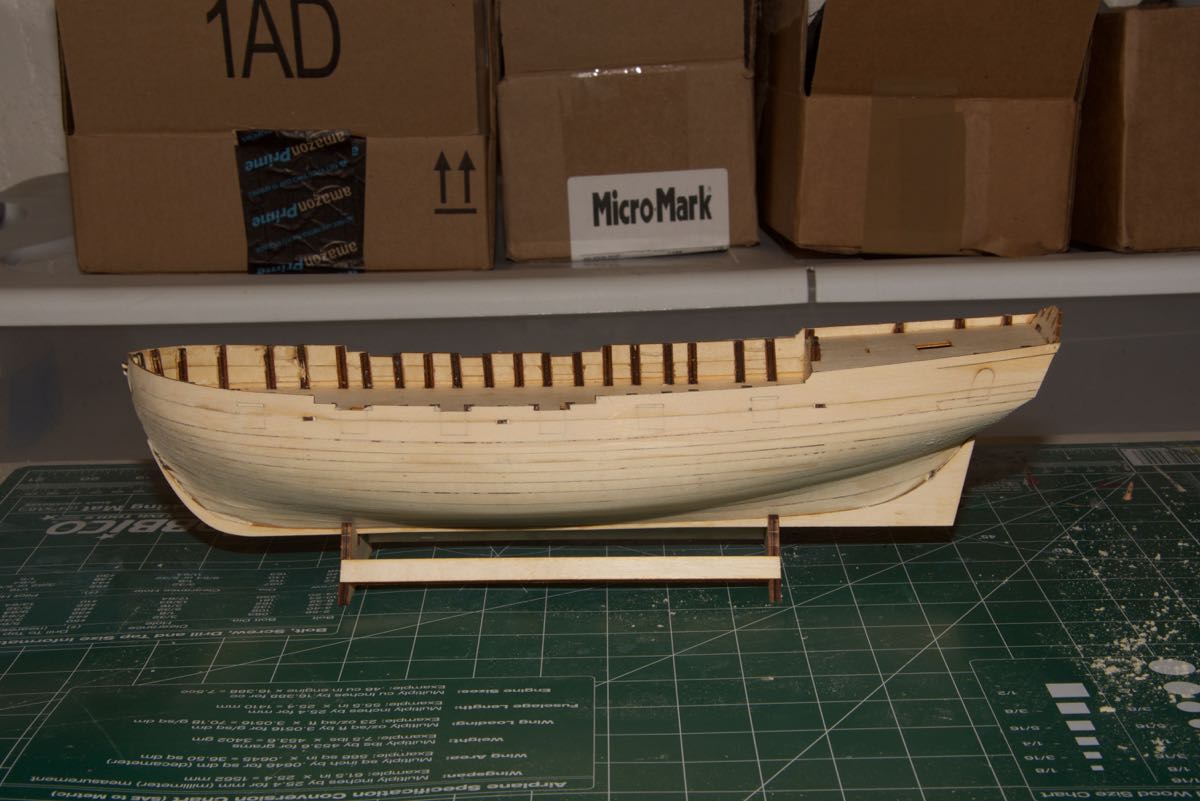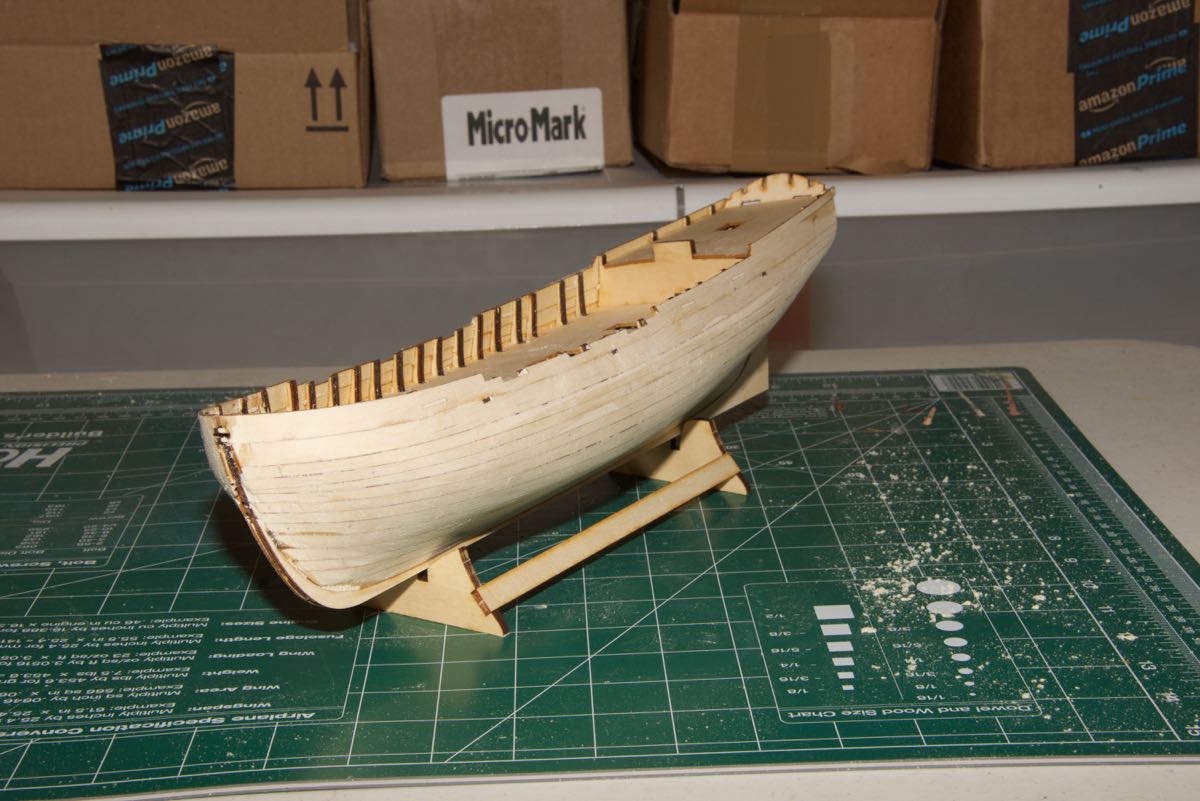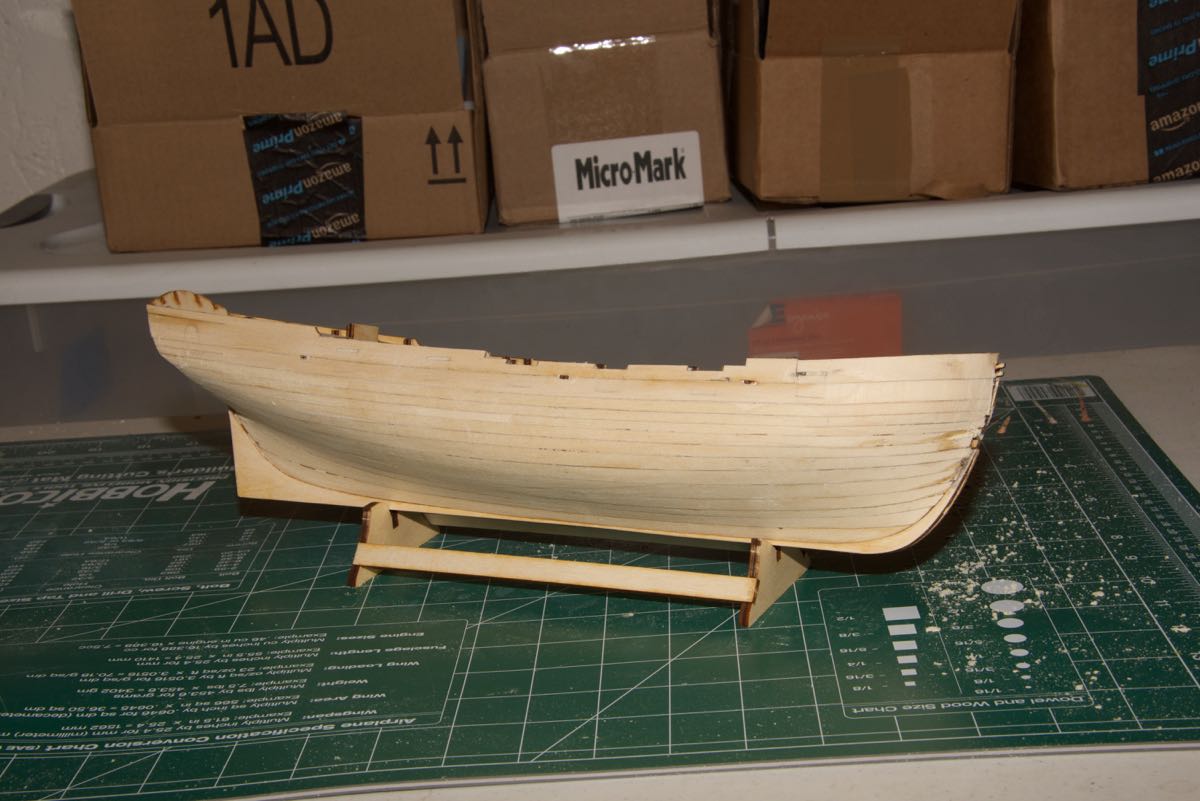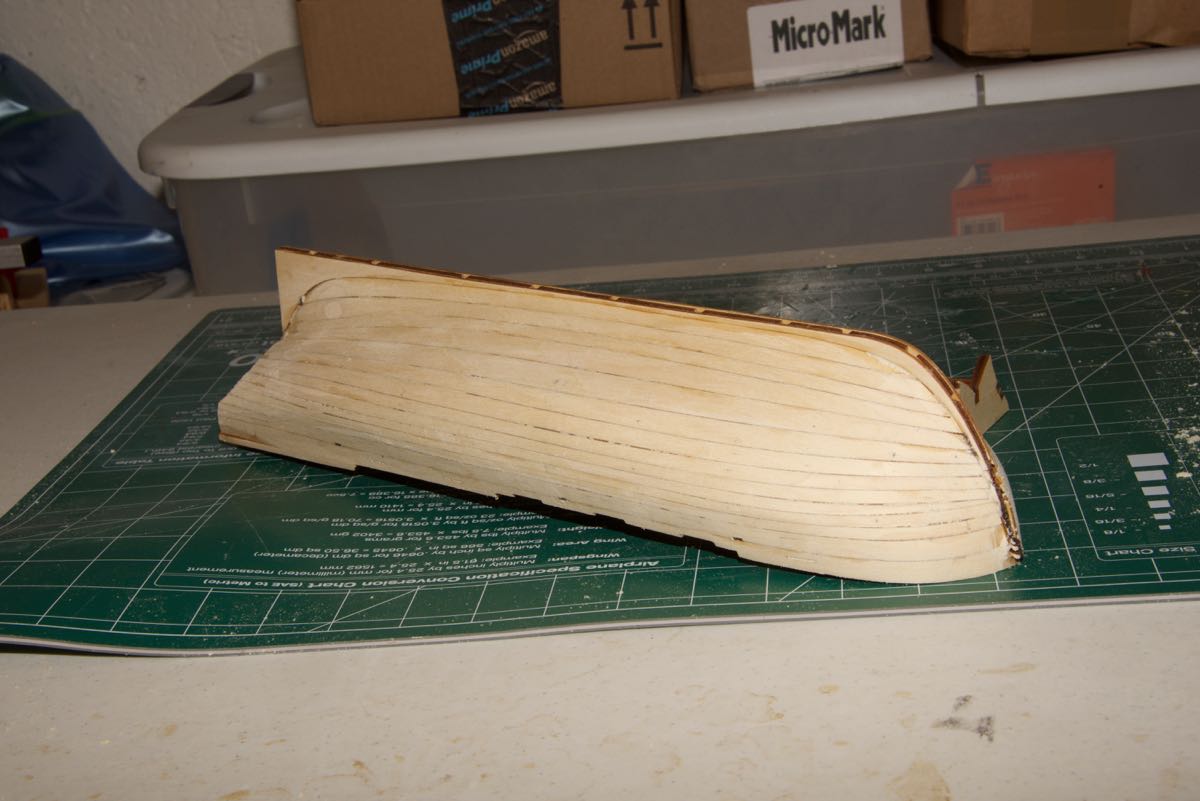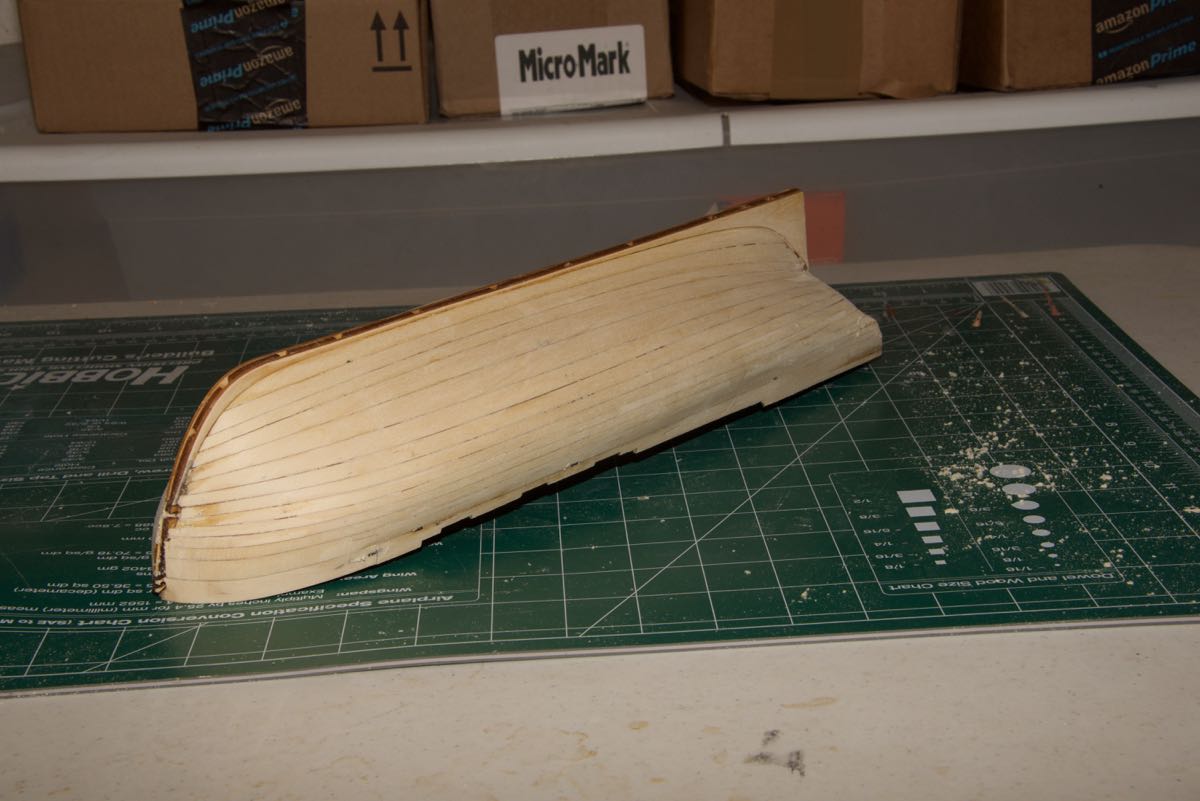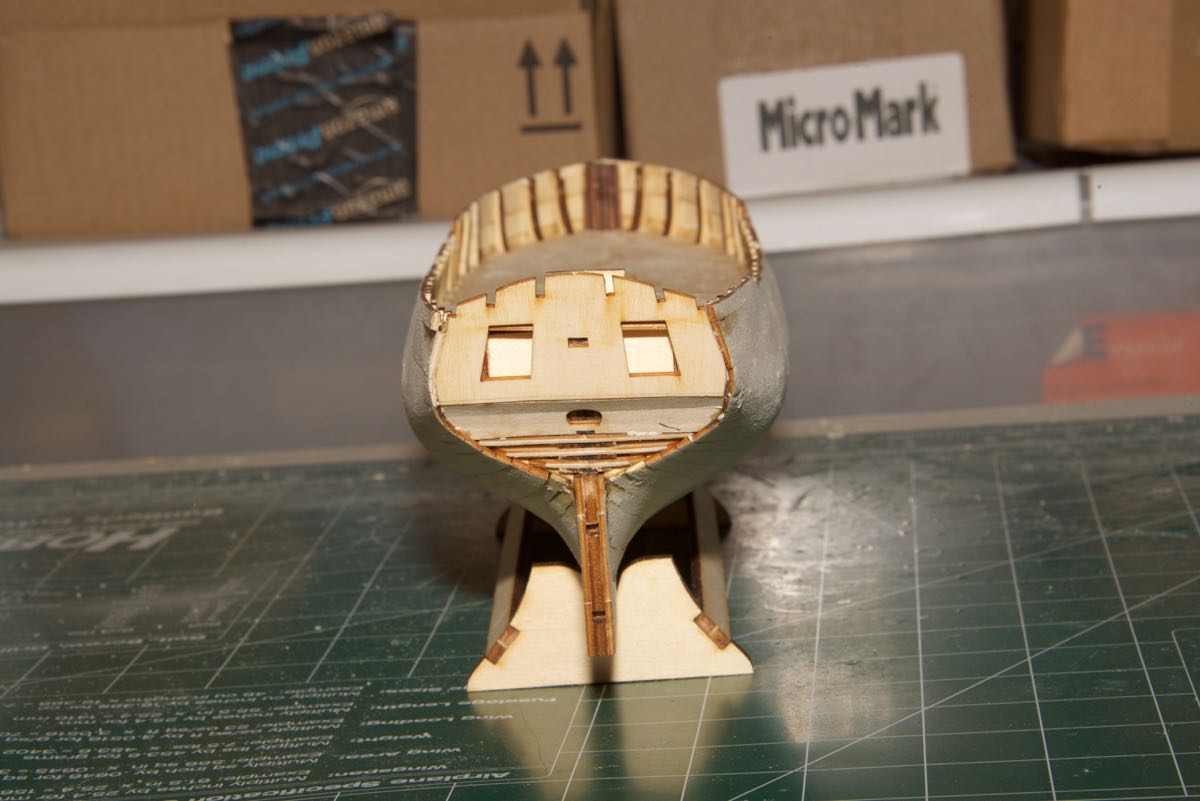 8/2/2017 I've now finished the inner bulwarks.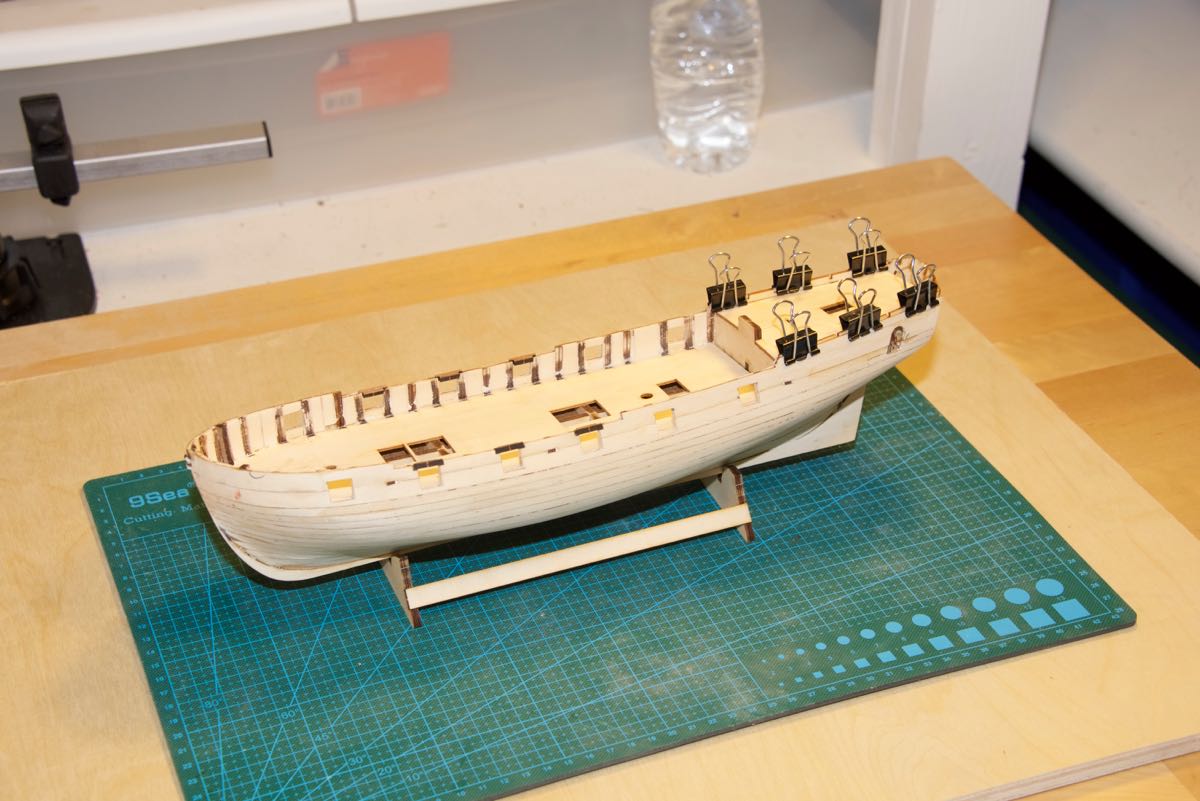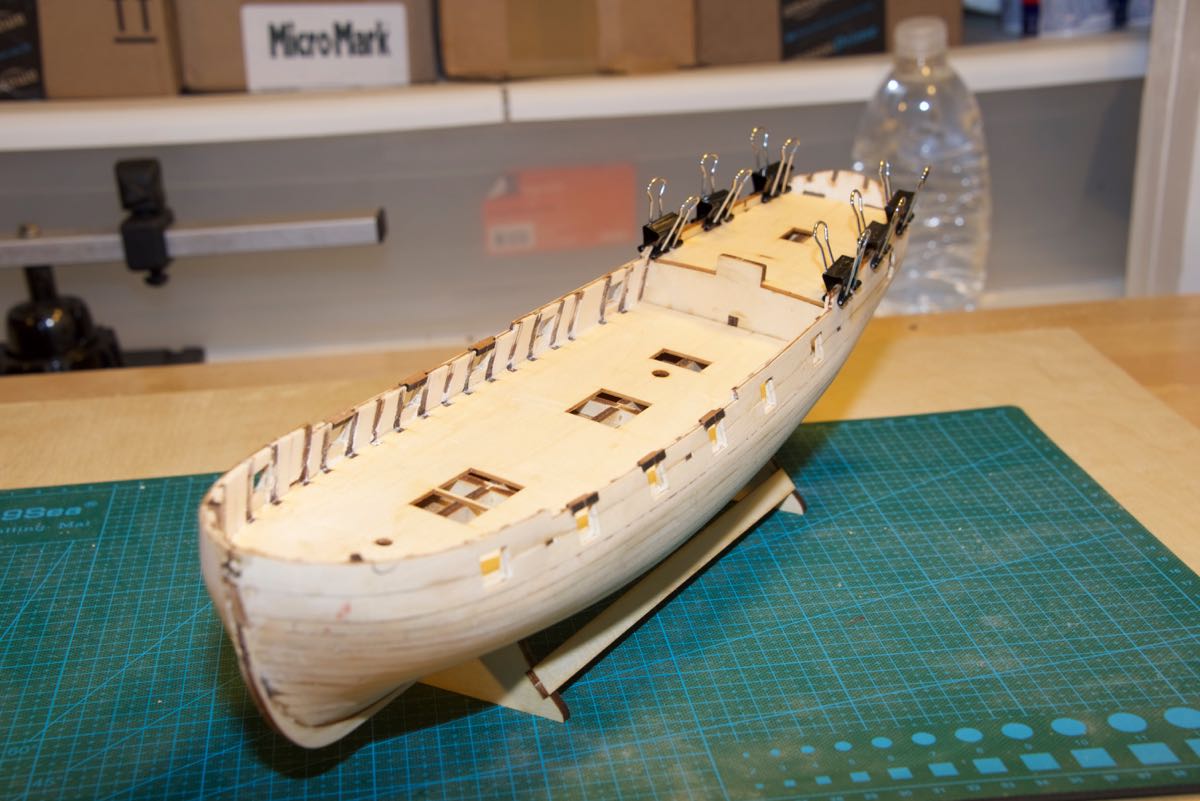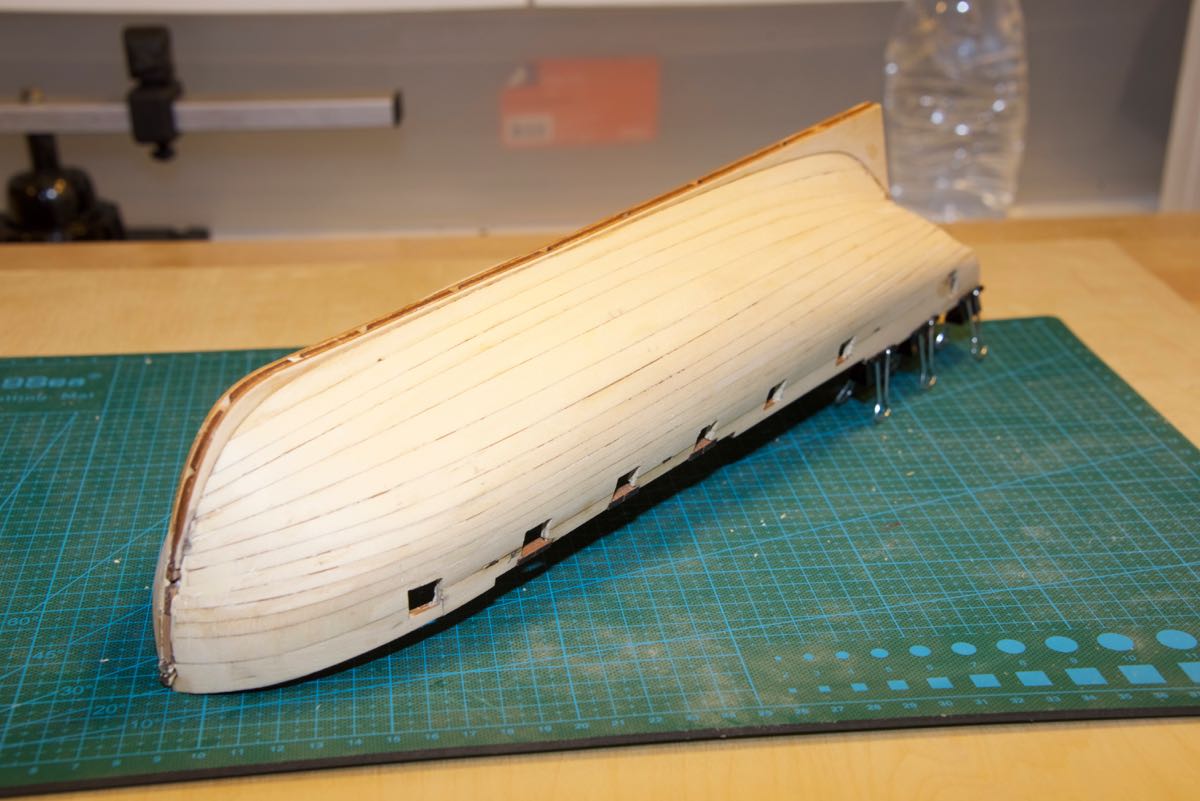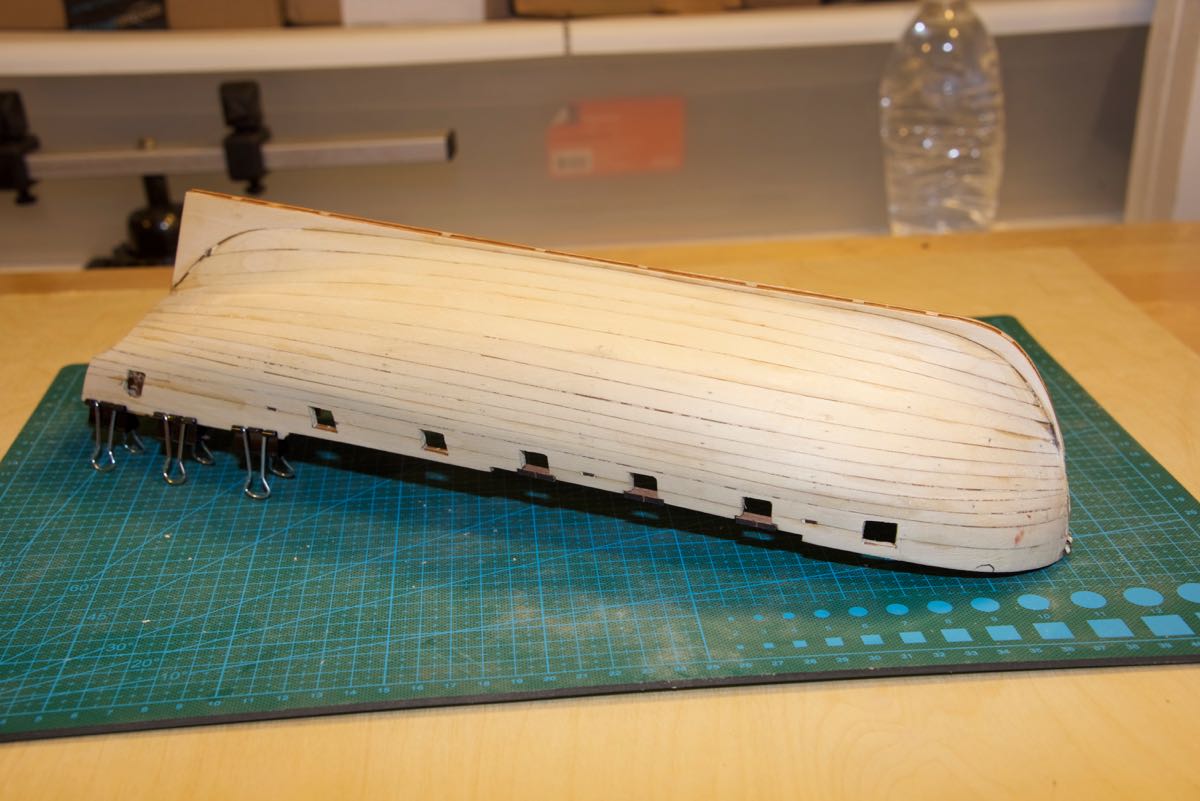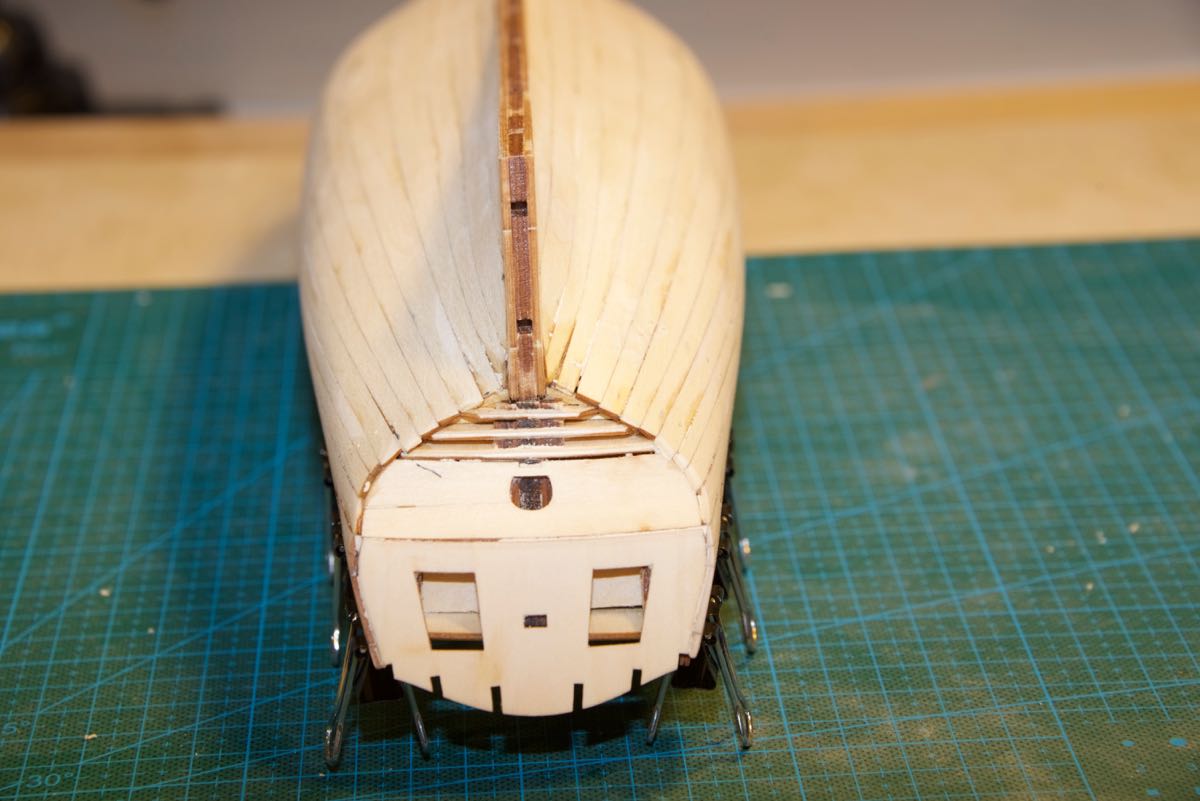 8/10/2017 The second set of hull planks have been installed, also the decking and internal hull sheeting. The wood here is untreated, I plan on staining the wood with MinWax stain, and I hope that I've gotten all of the wood glue removed (sanded off) or the stain will have another color. I can see in these pictures that there are areas that need attention. Any suggestions on glue removal? I've tried to be really careful, but evidently not careful enough.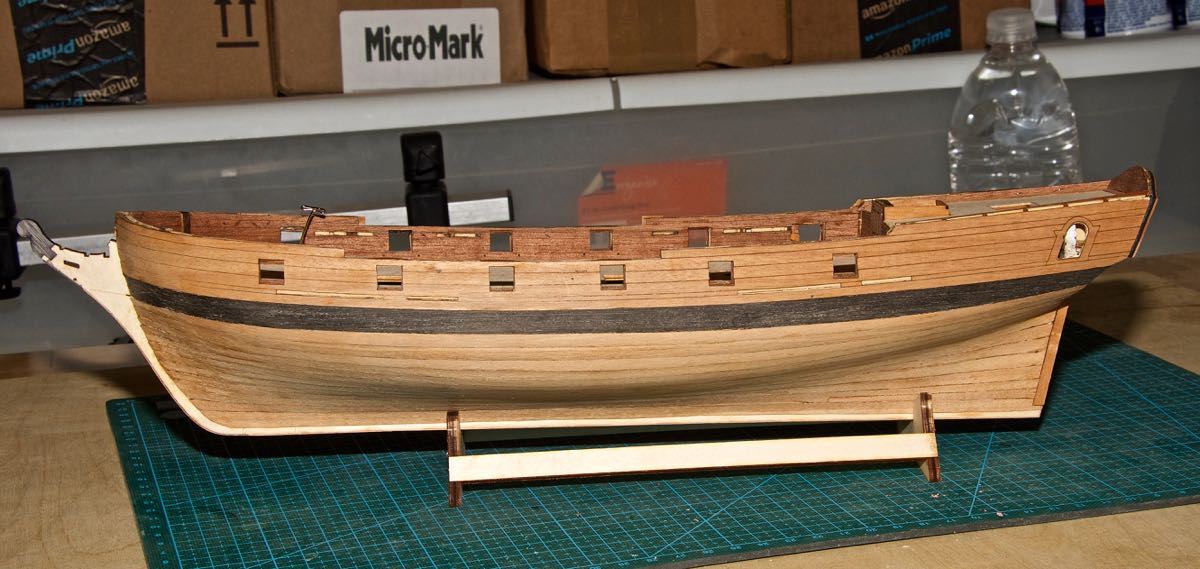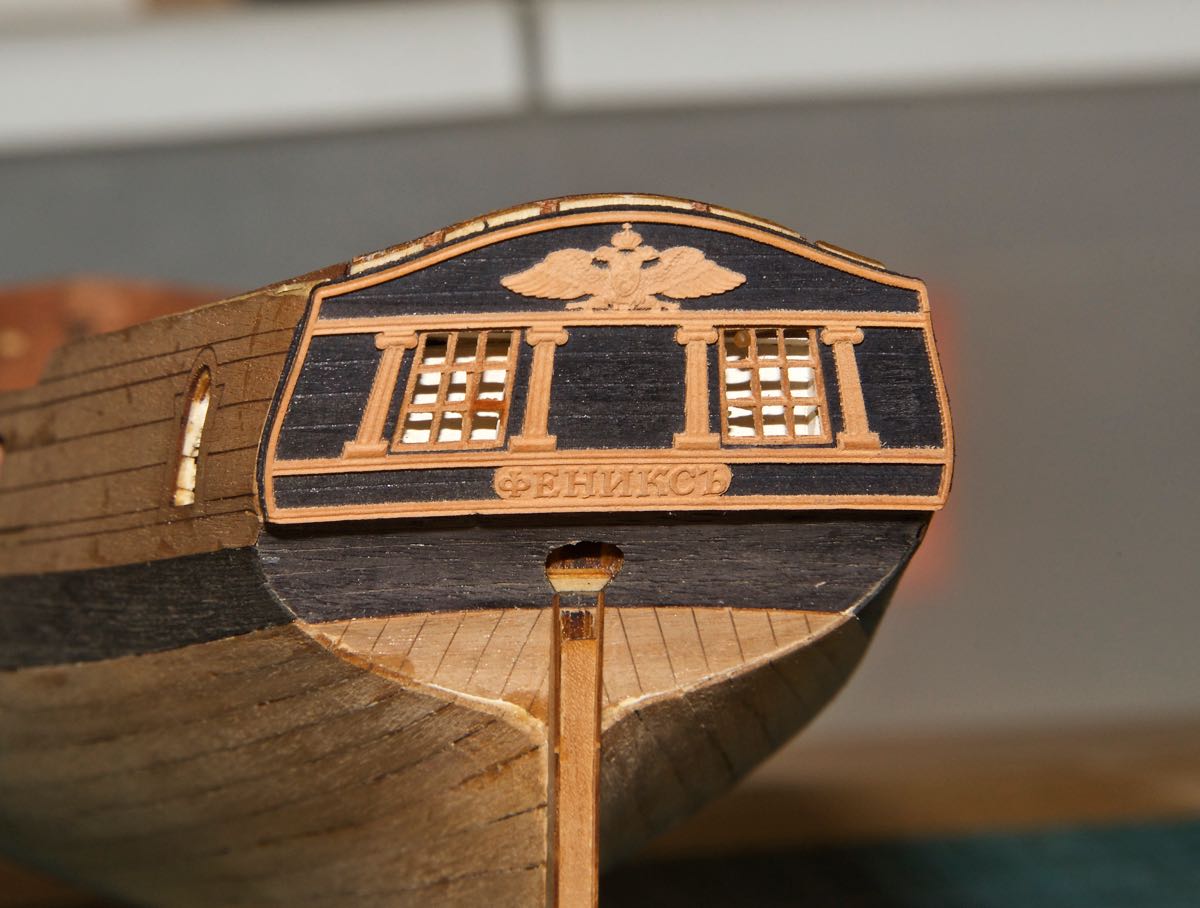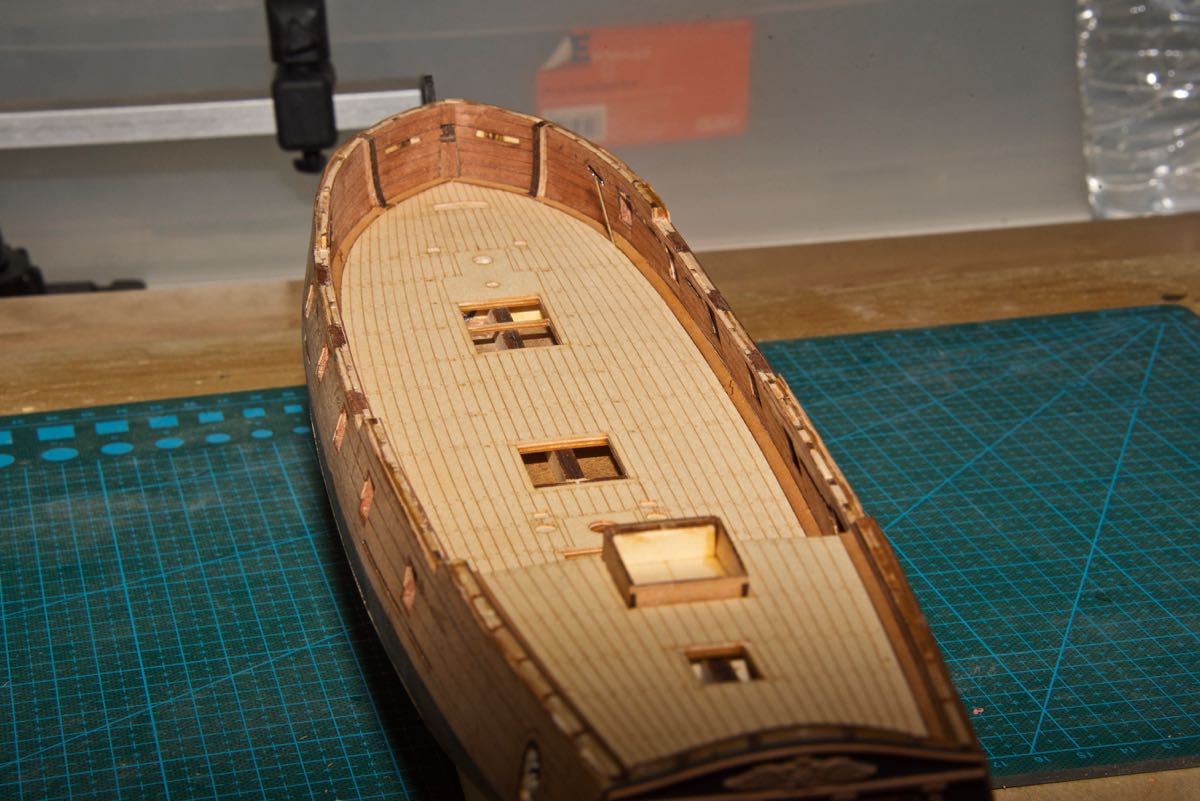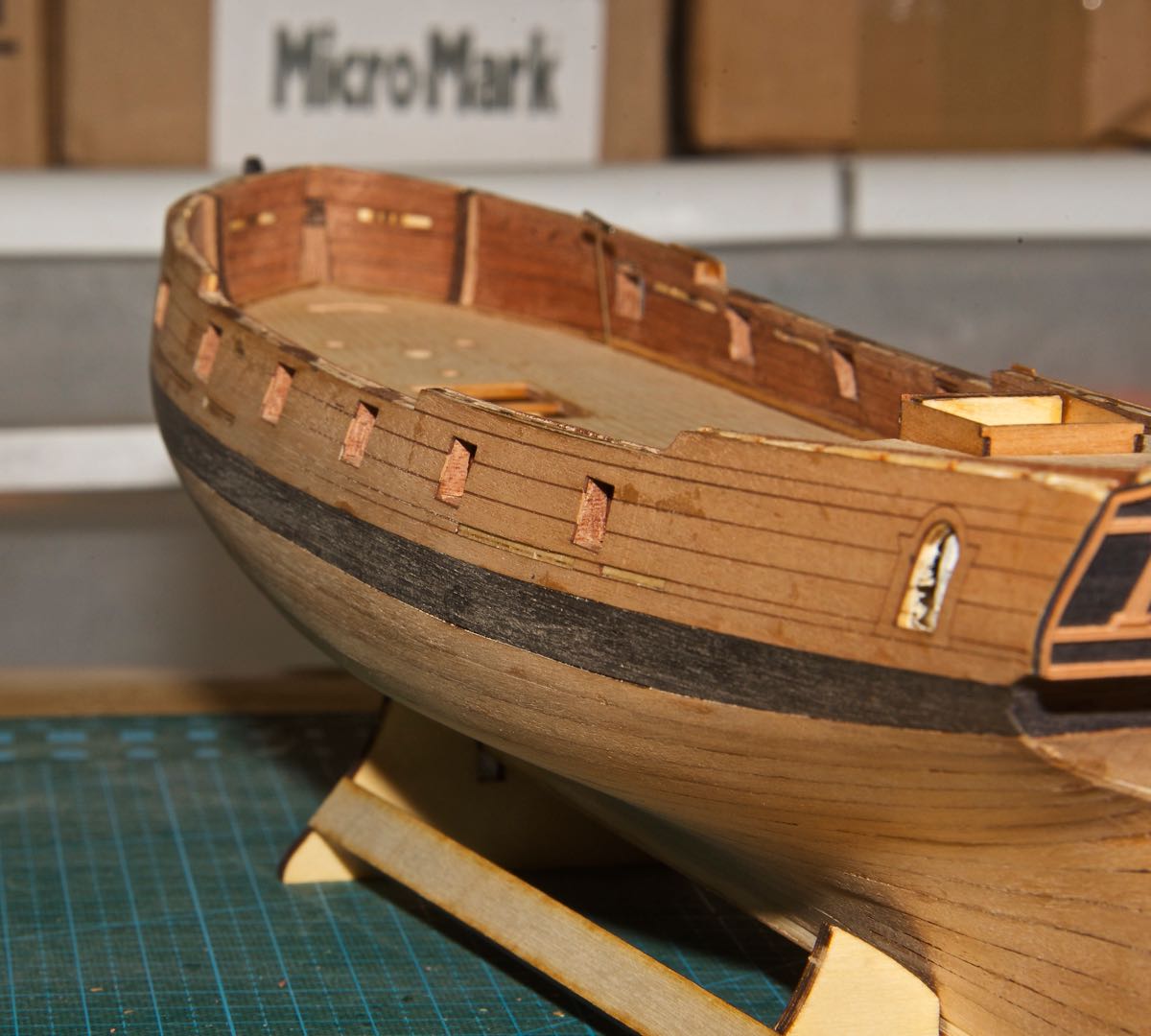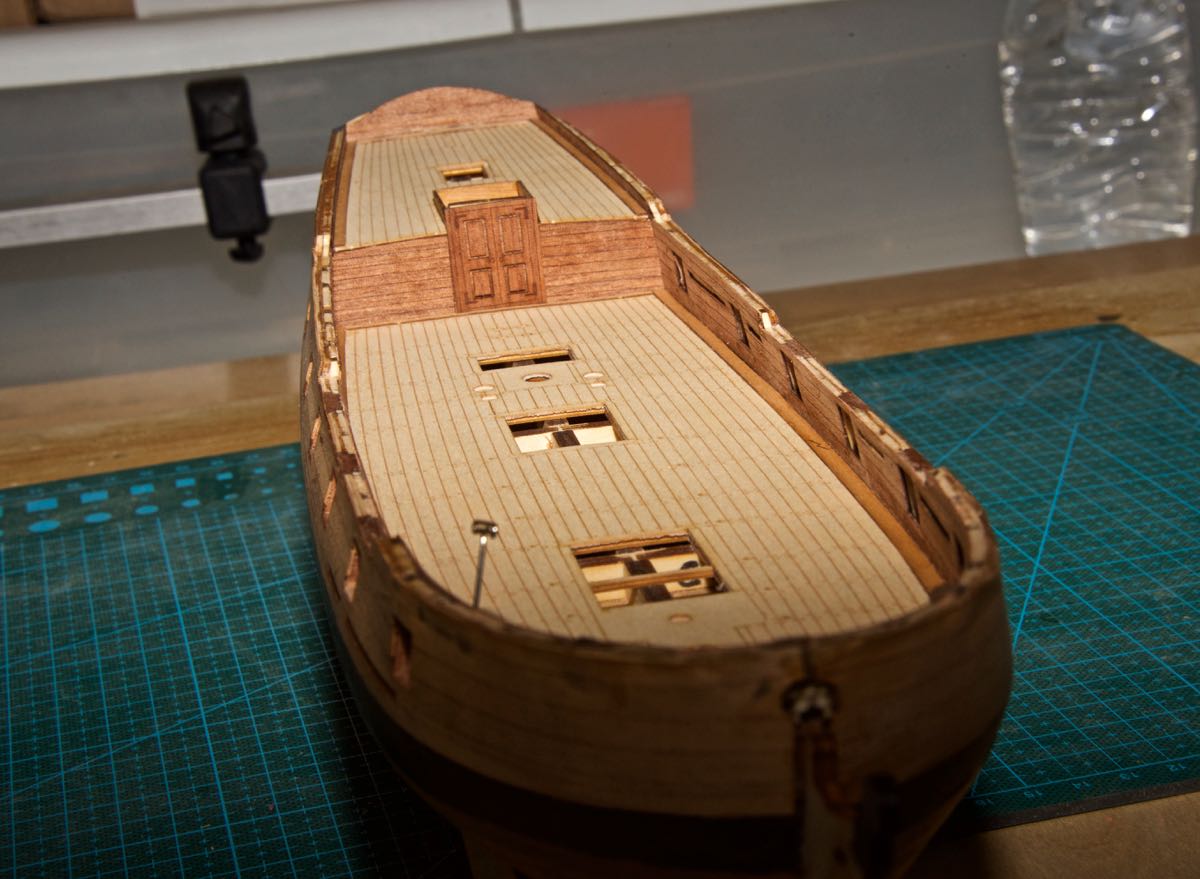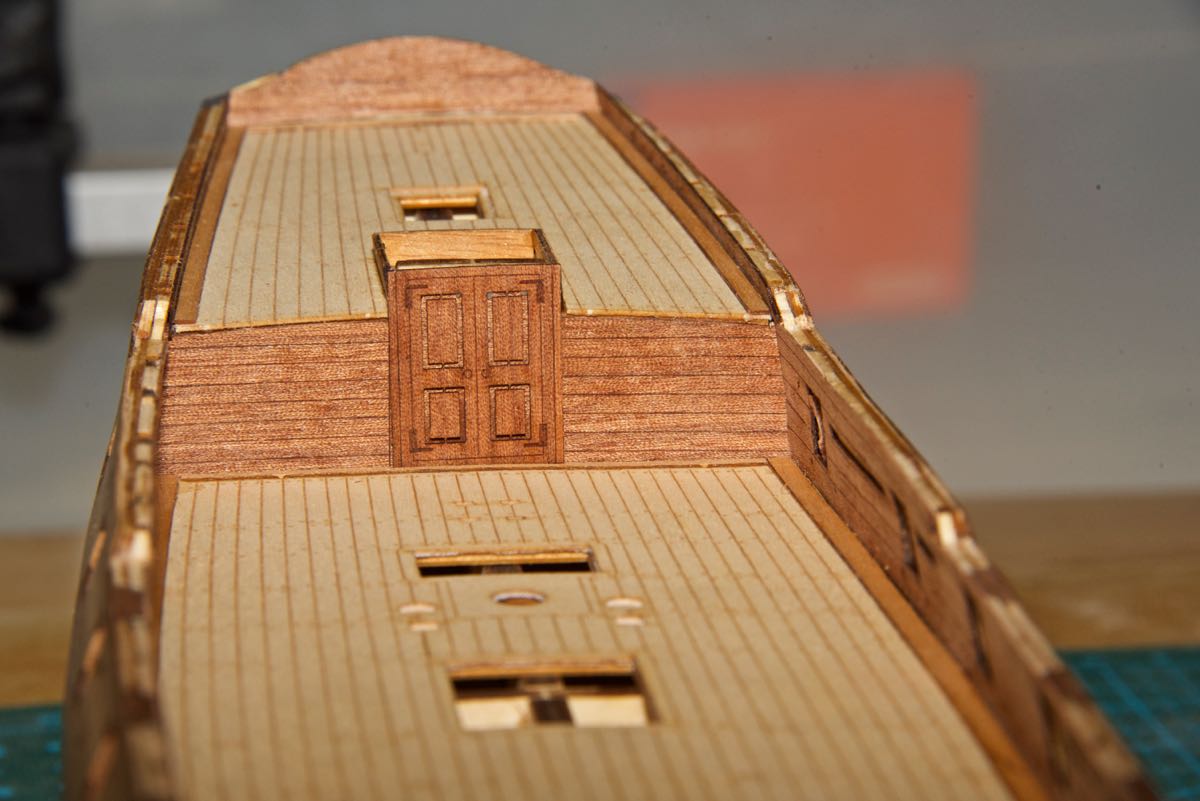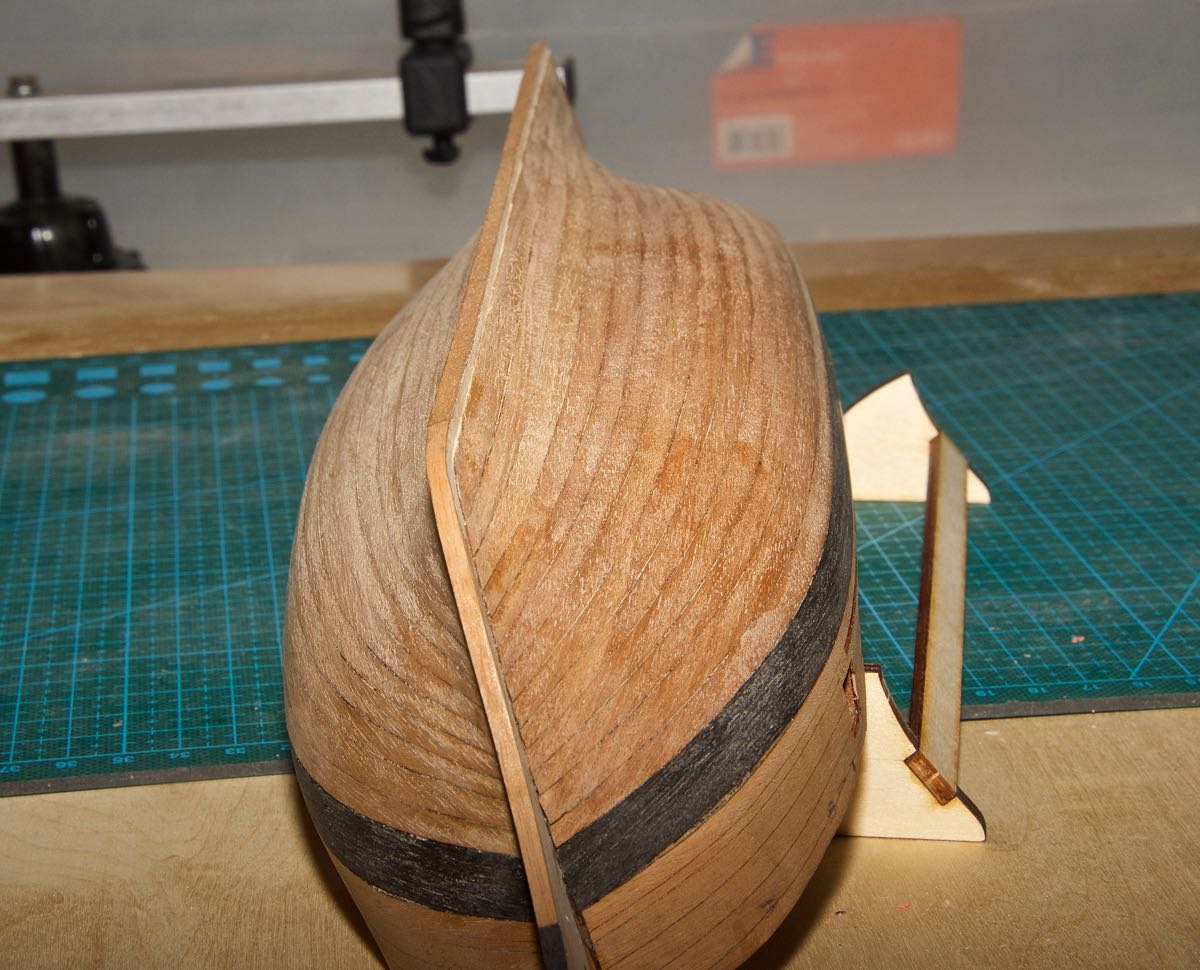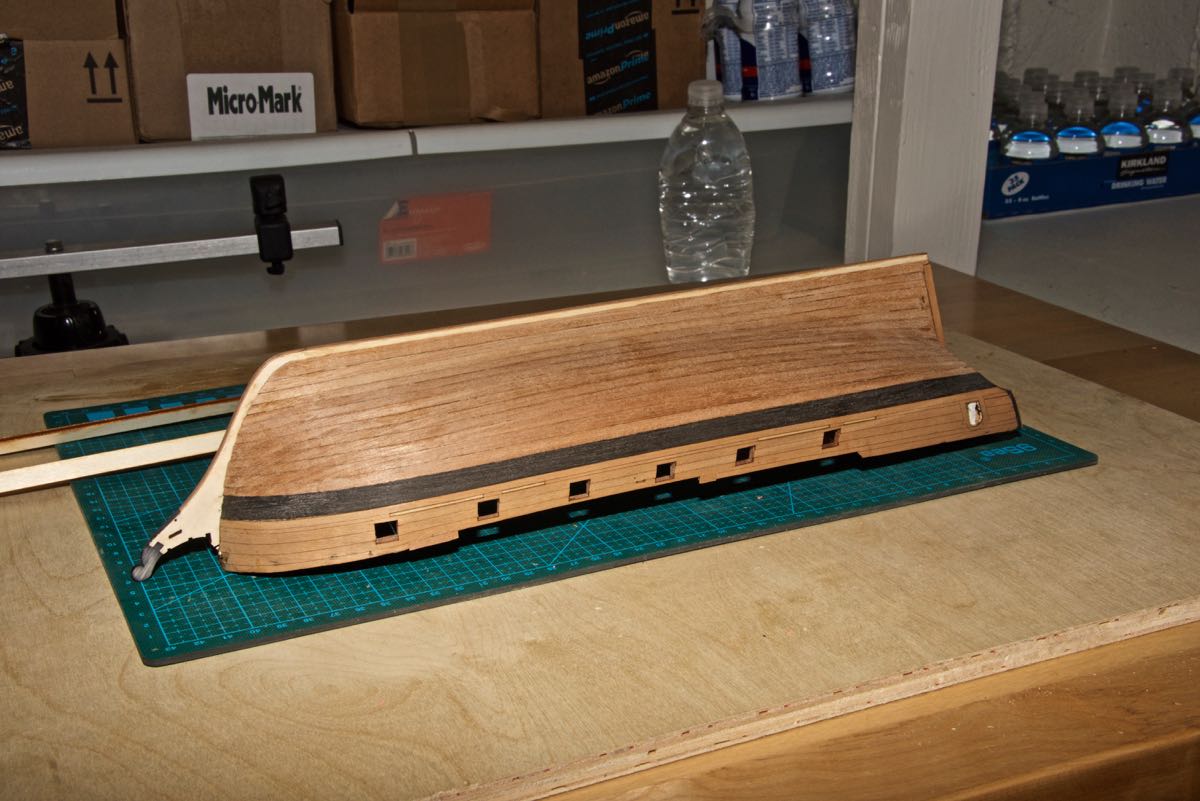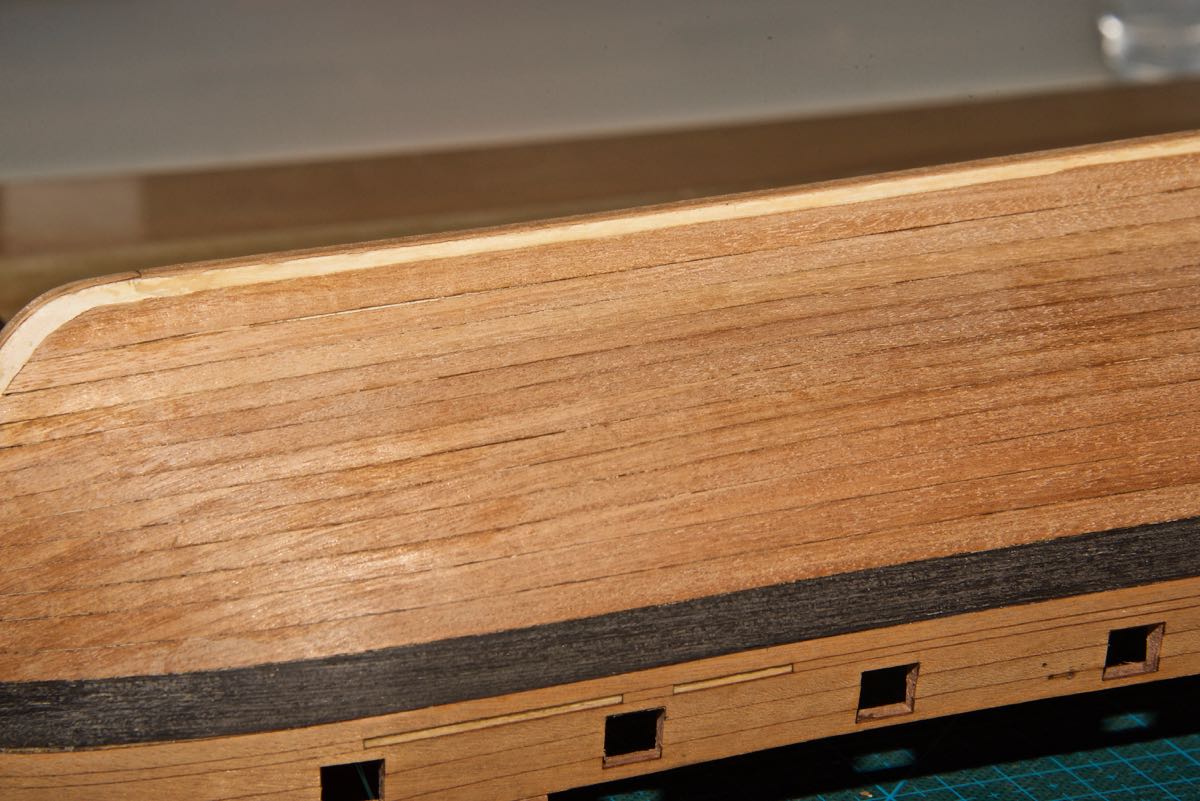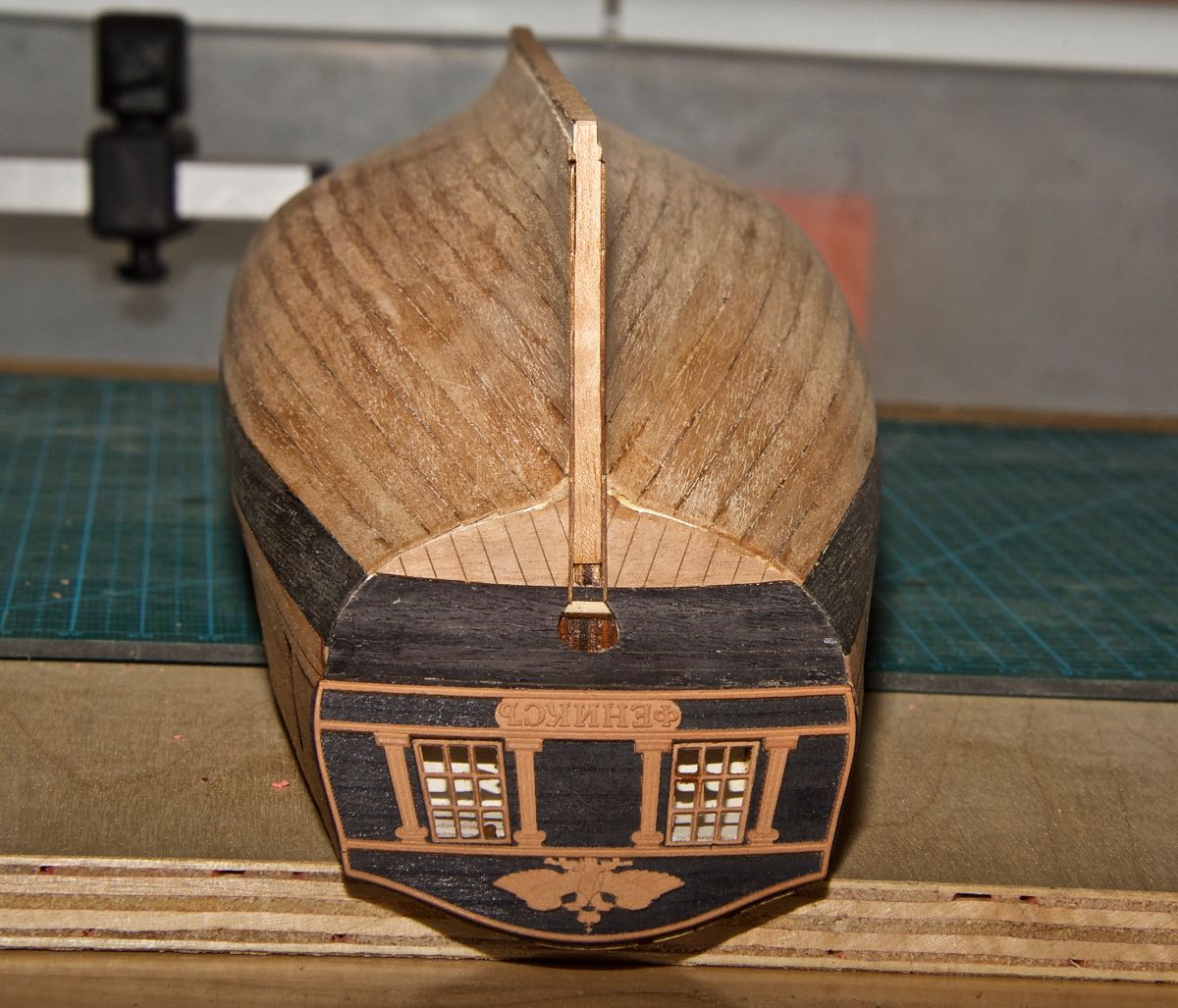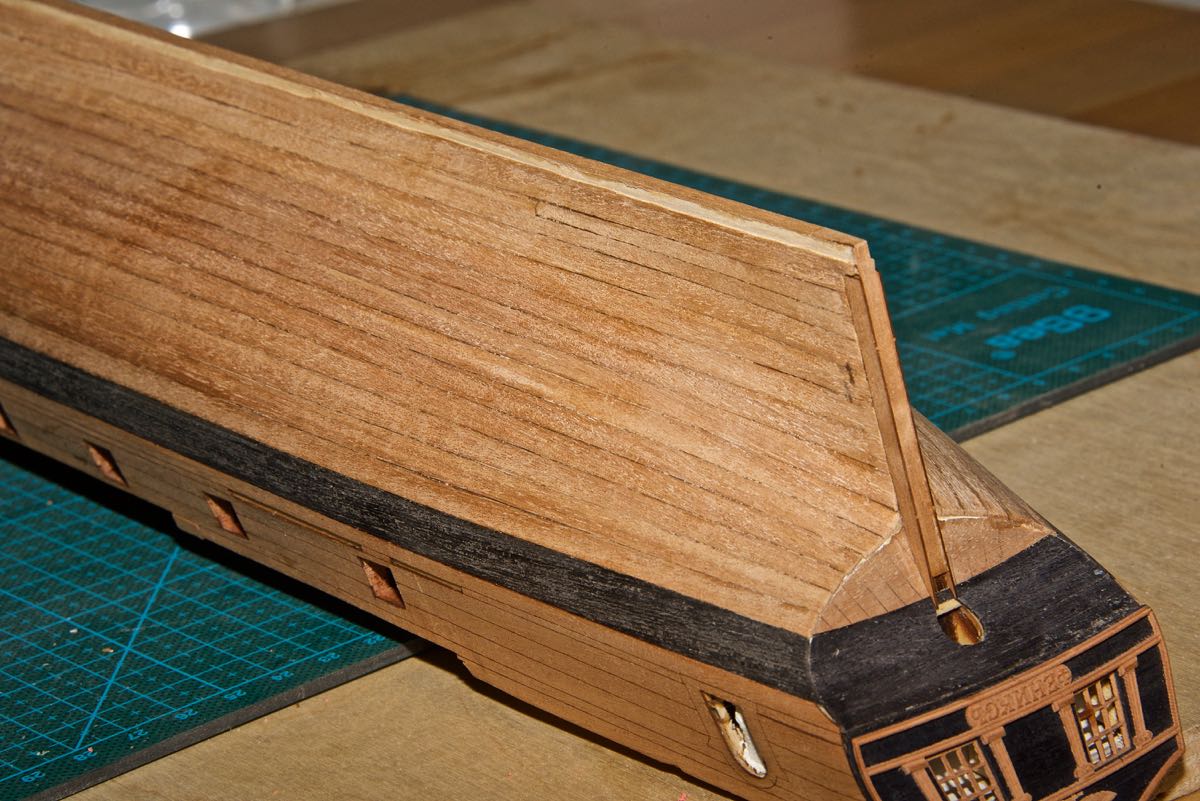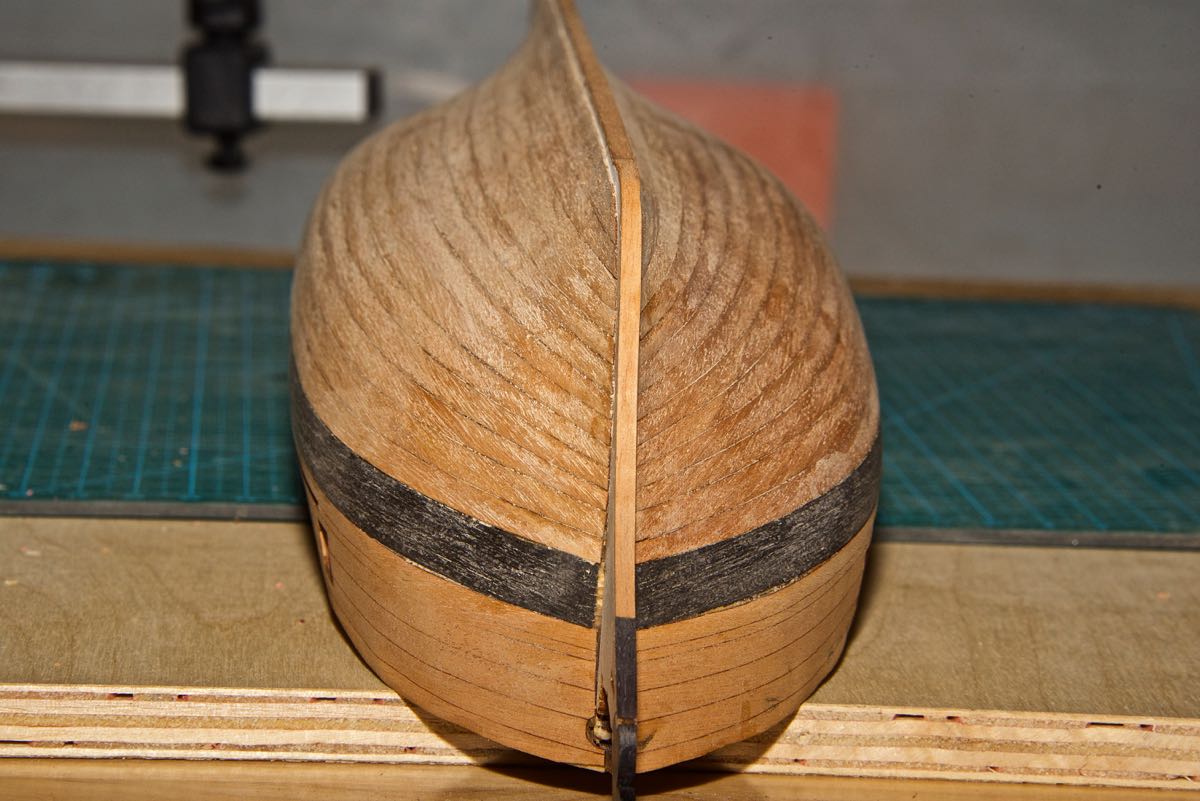 8/12/2017 I've done a bit more – added trim pieces inside and outside and stained the deck (Minwax Golden Oak) and the rest of the hull (Minwax Natural). I'm not to happy with the deck as it a little splotchy due to the variation in the wood.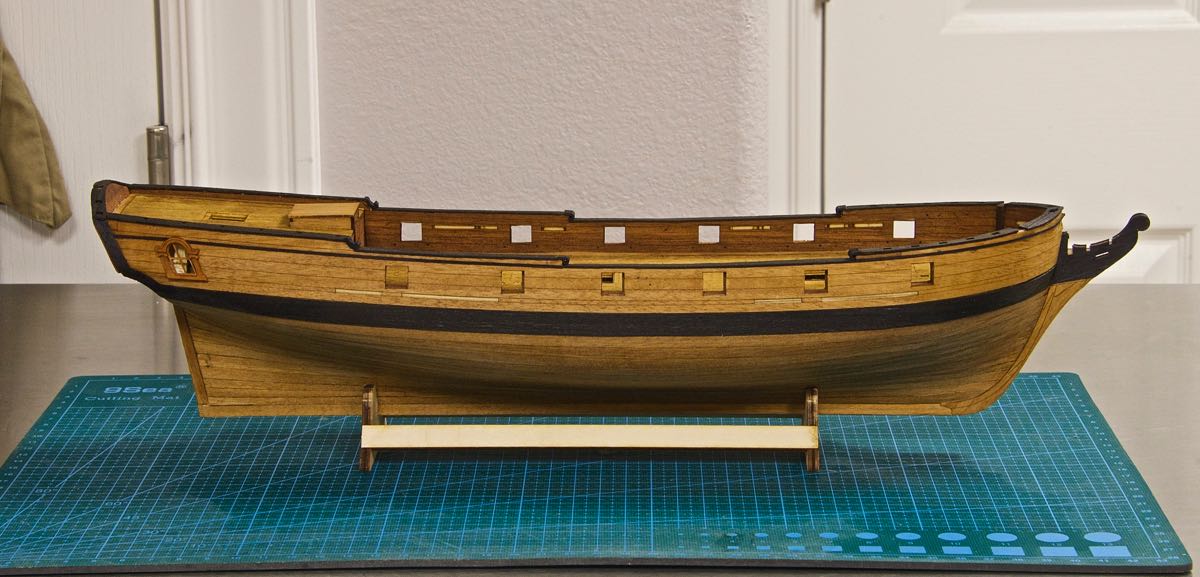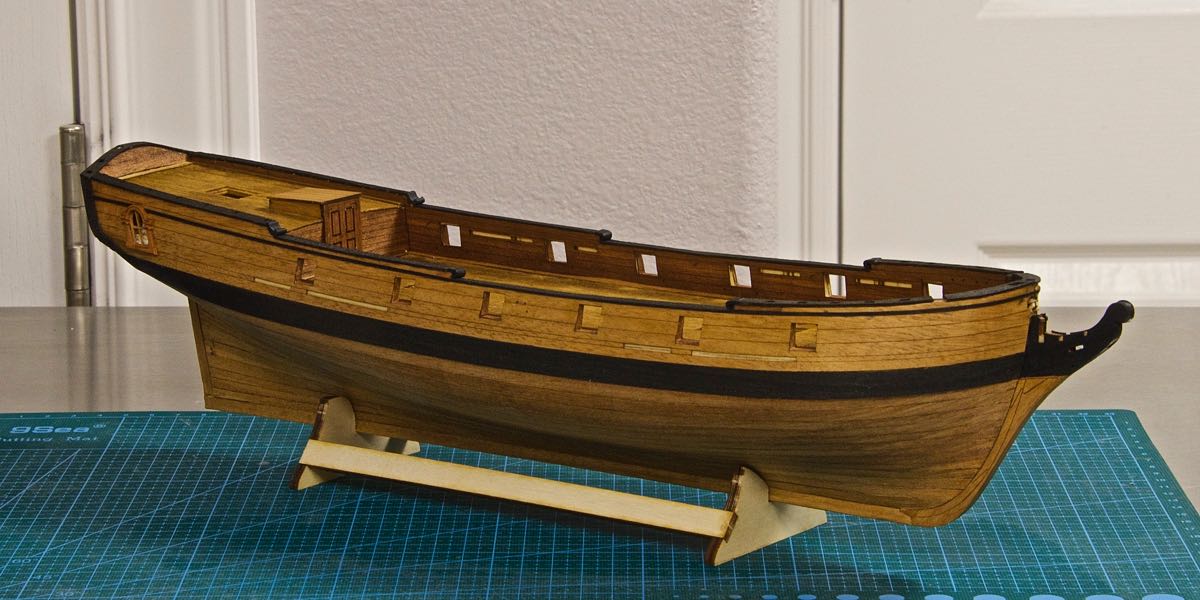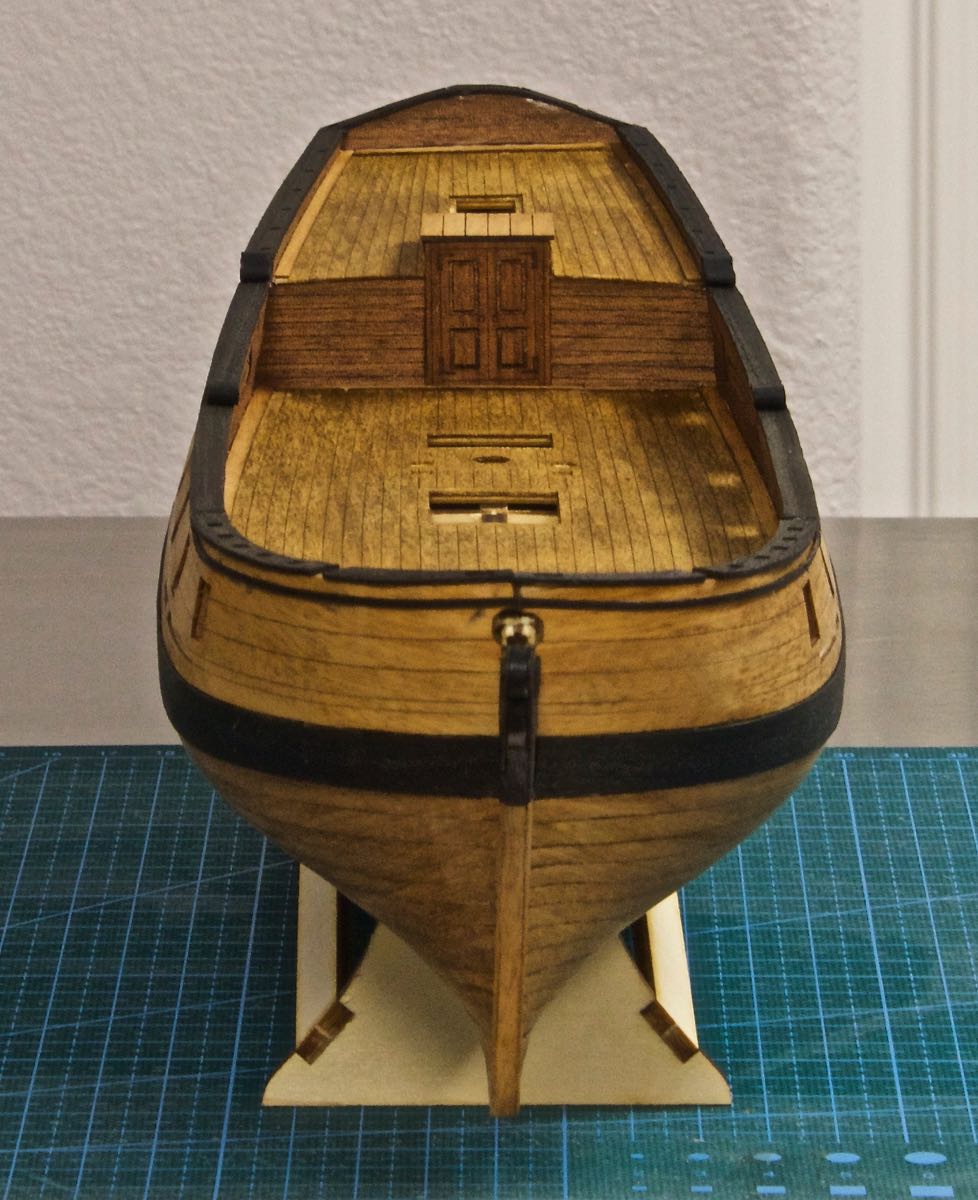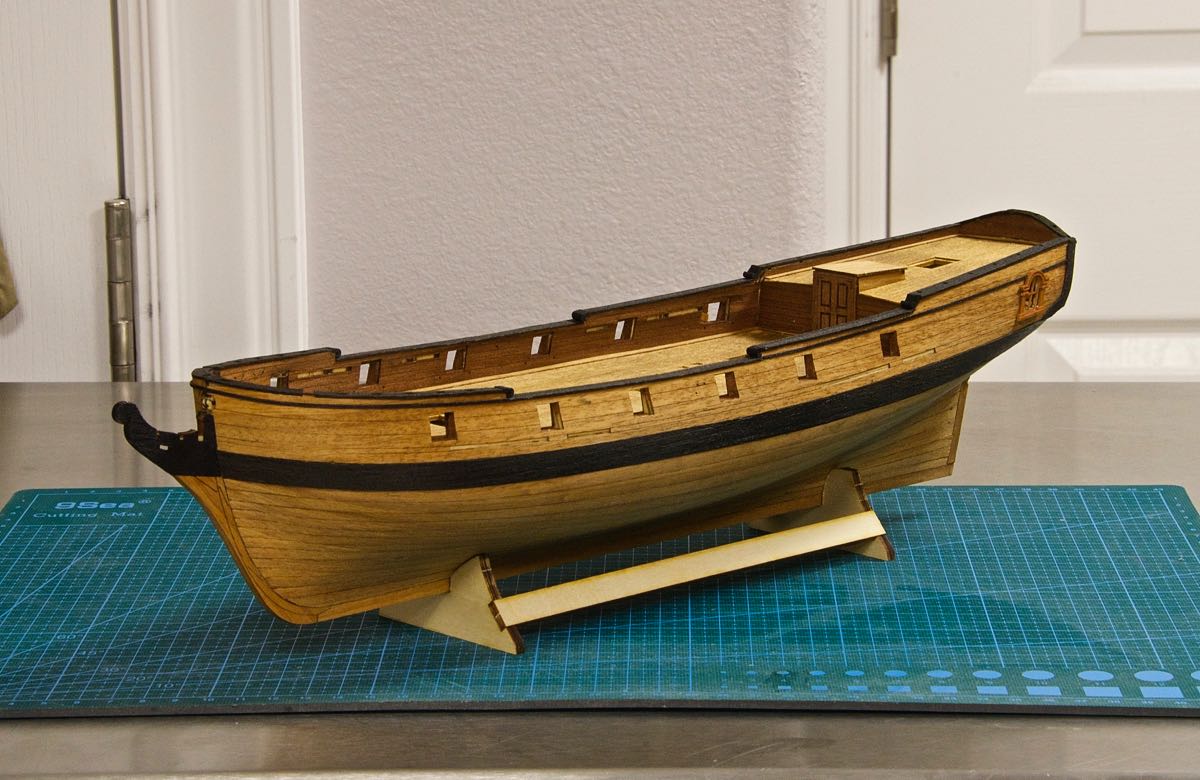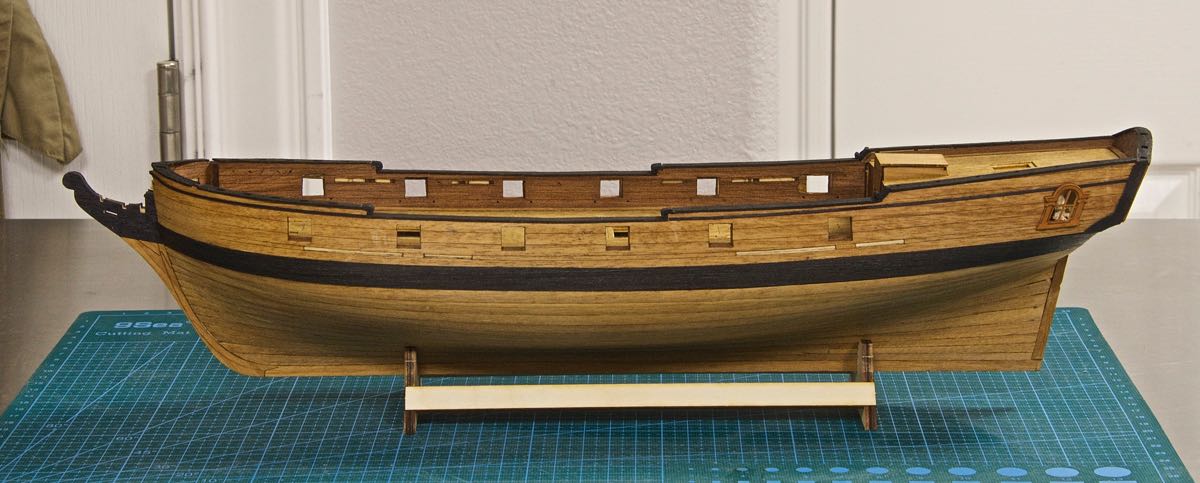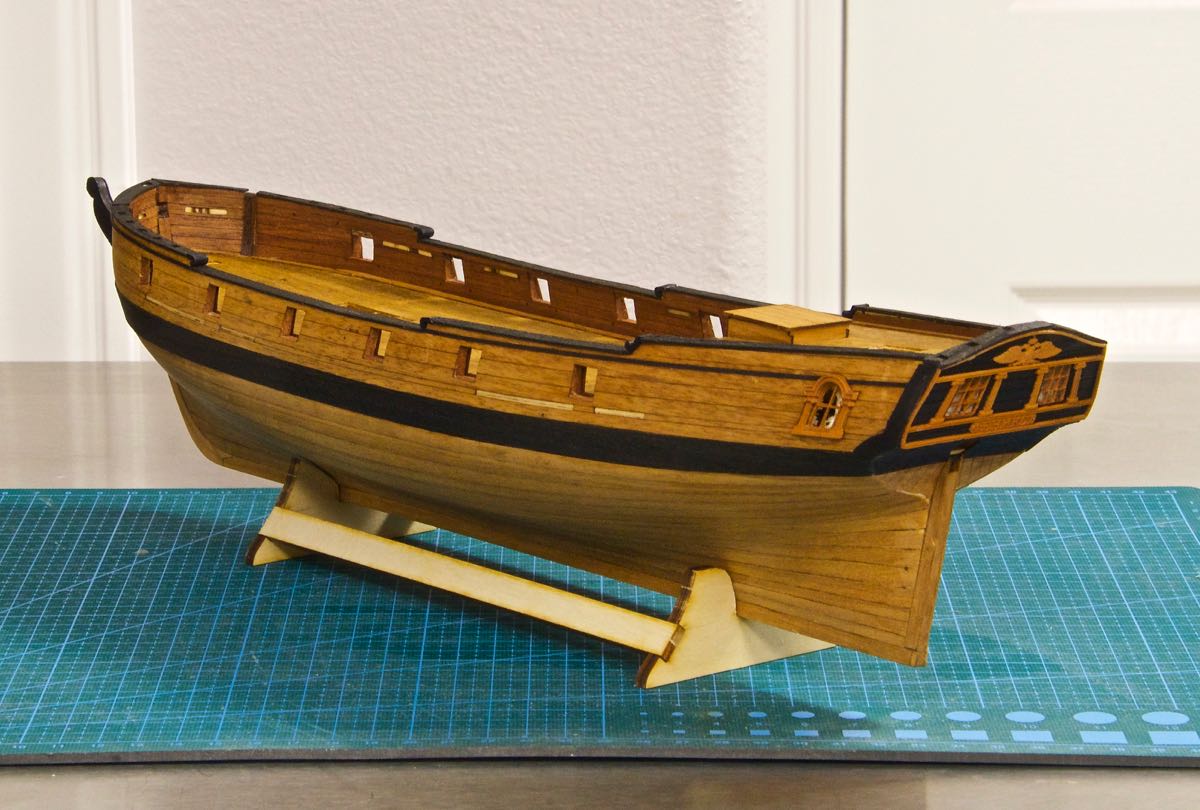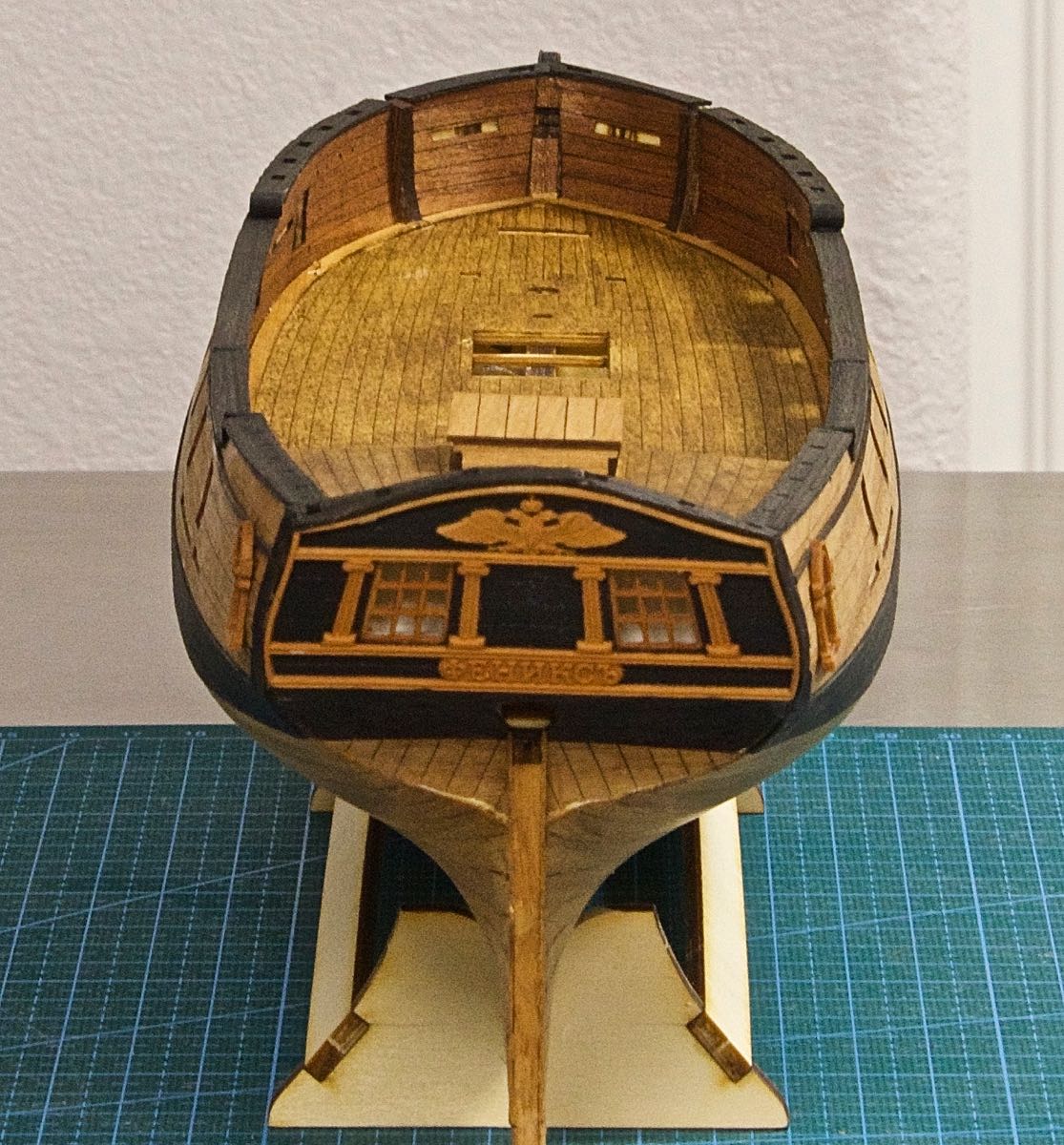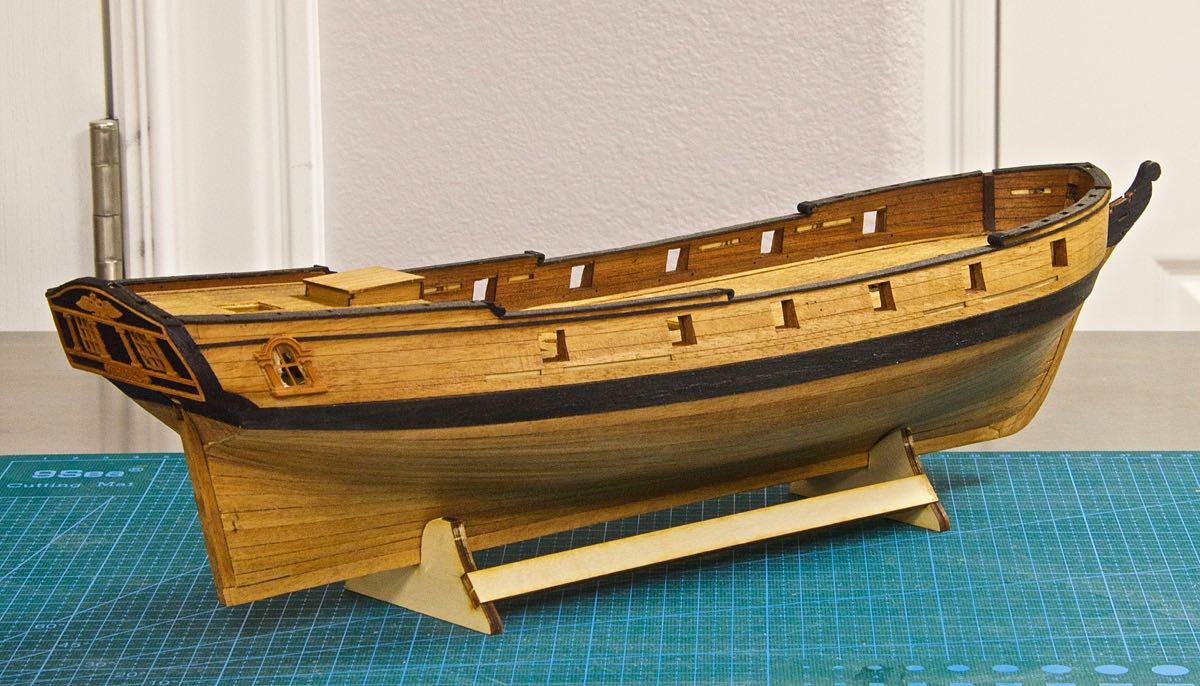 8-21-2017 I've redone the deck color and added some deck furnature and the rudder hinges.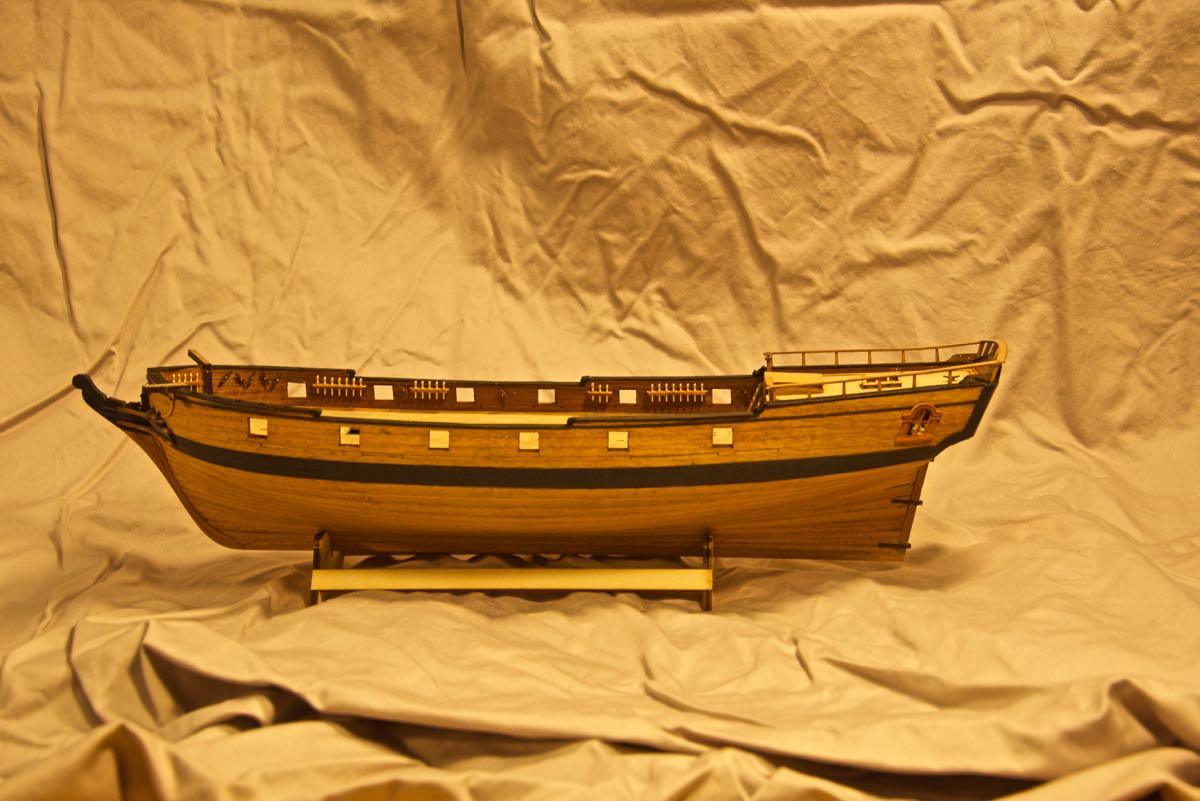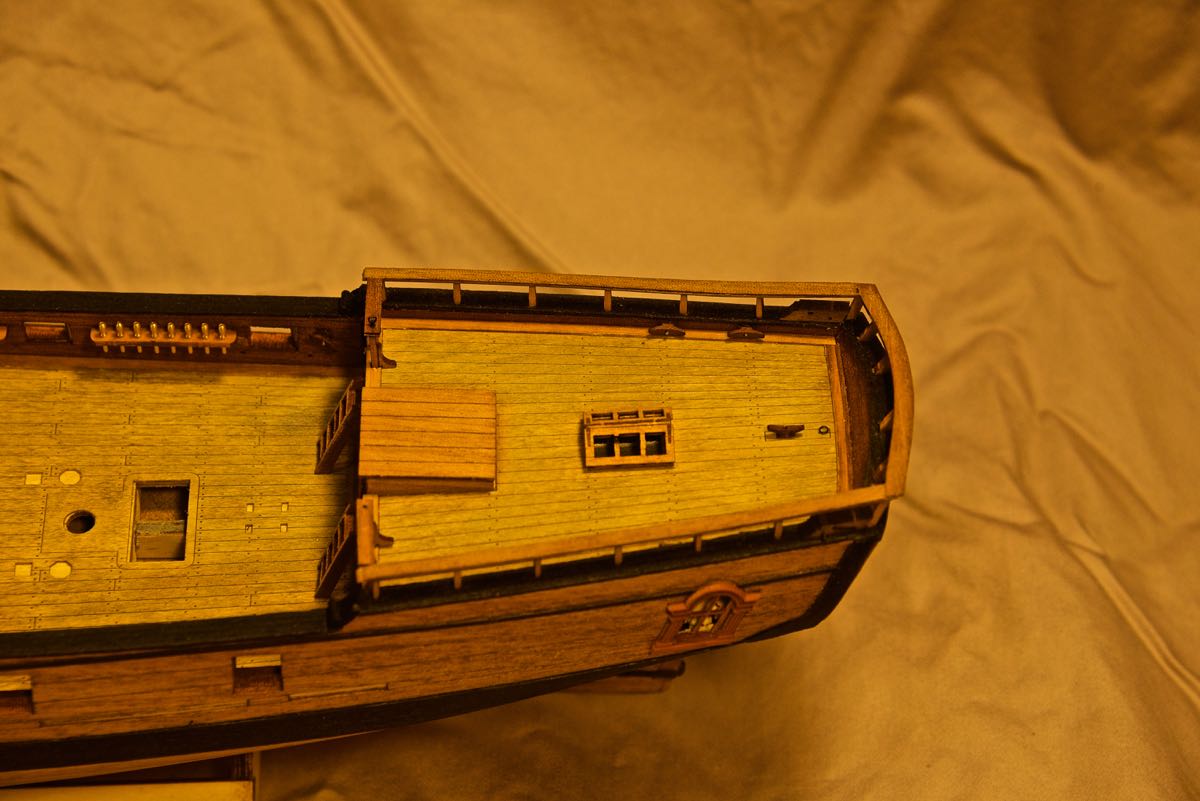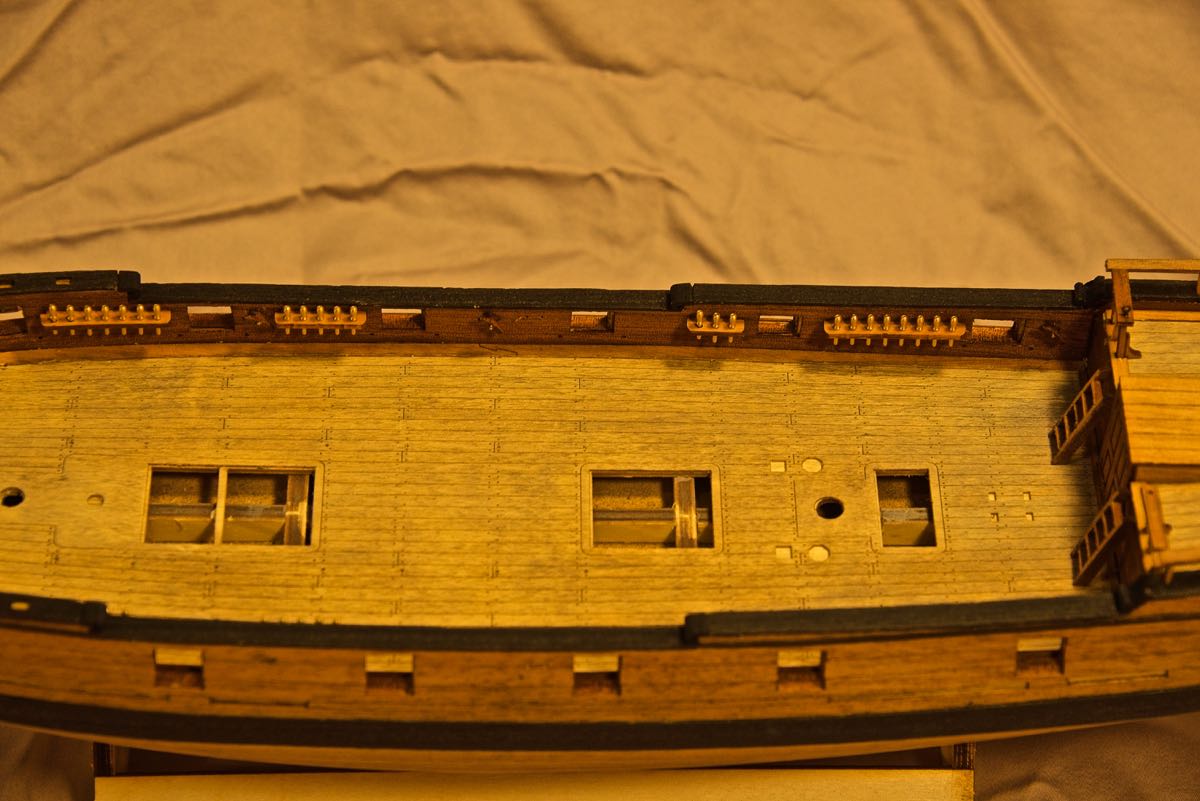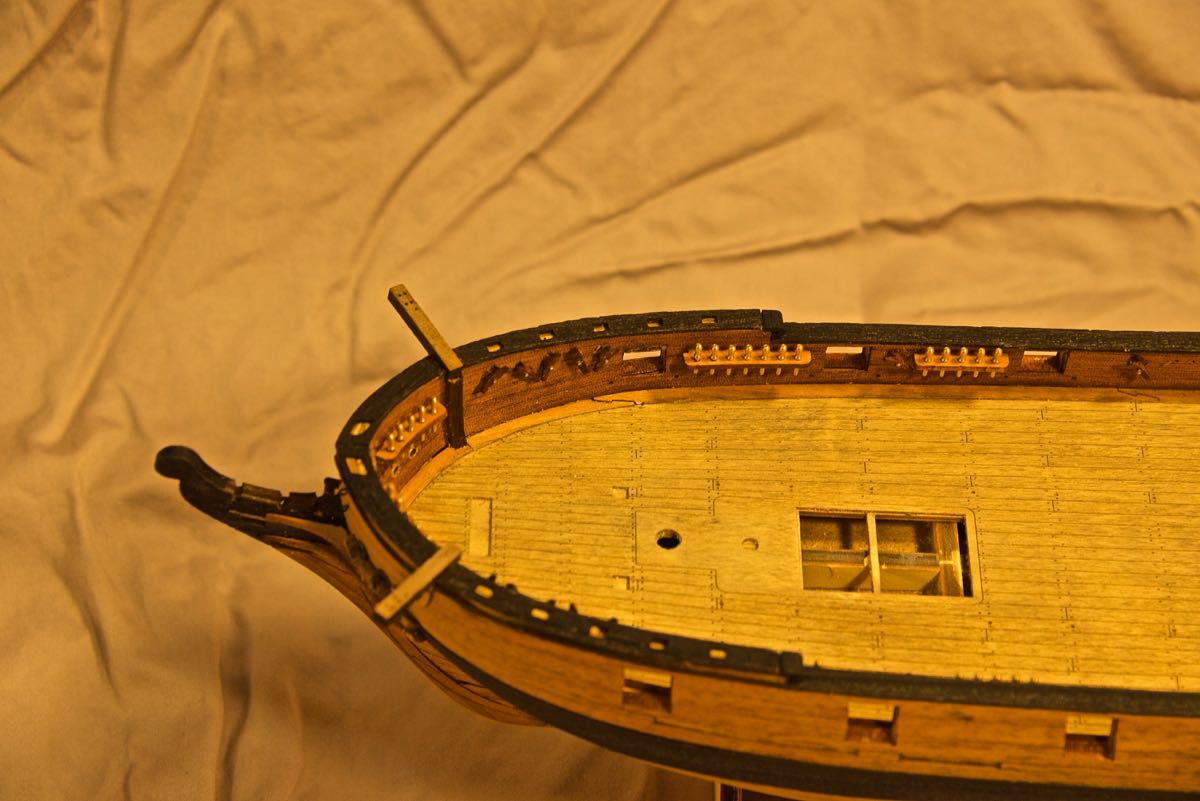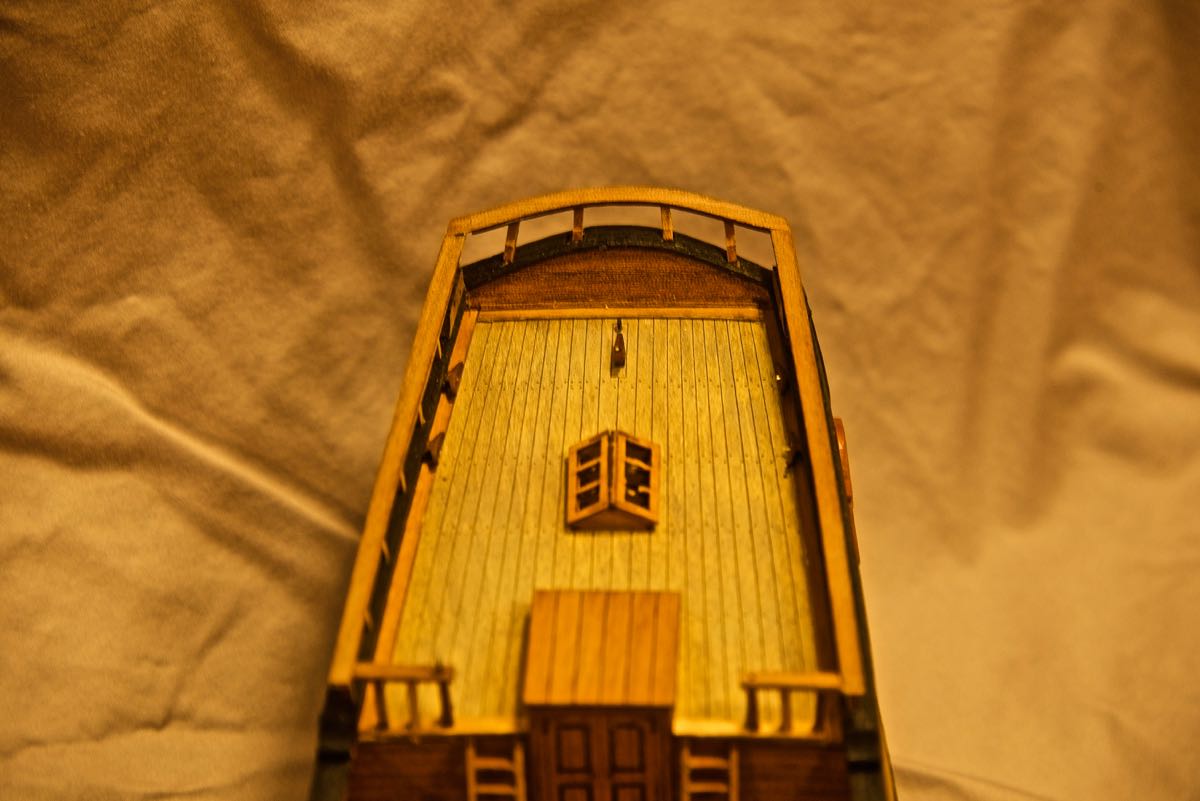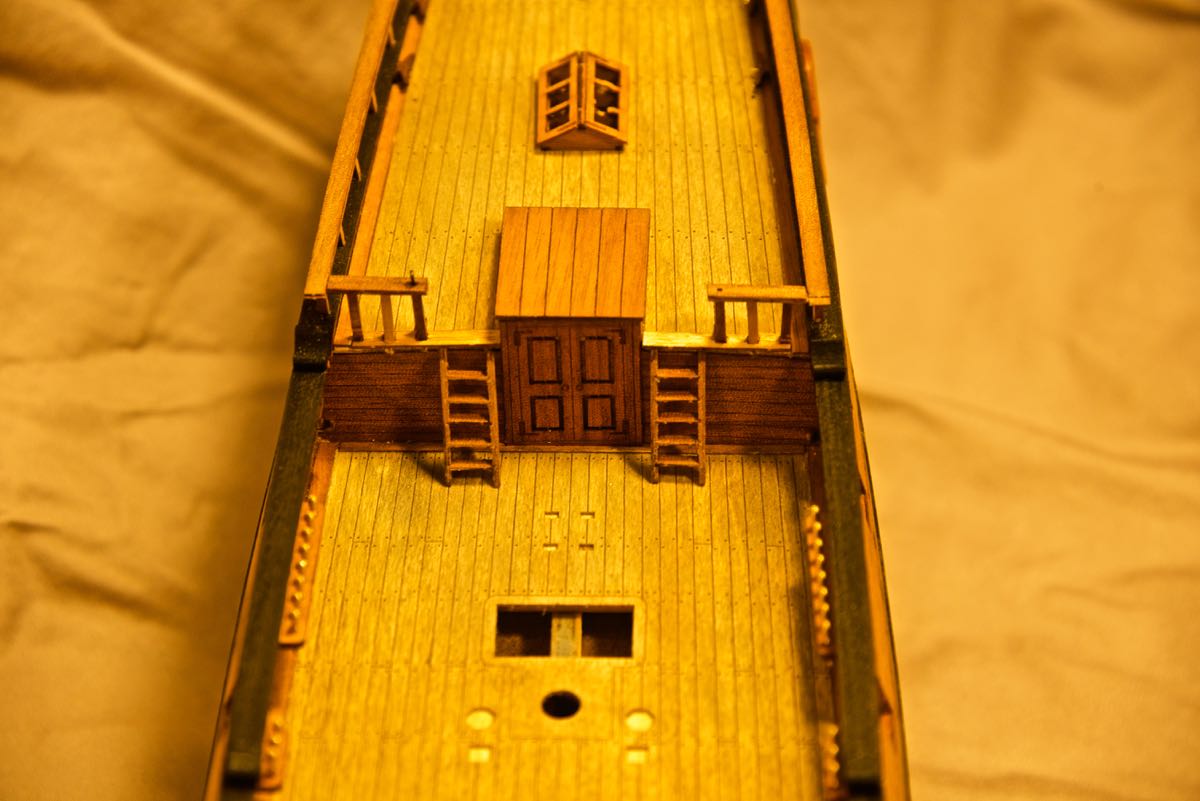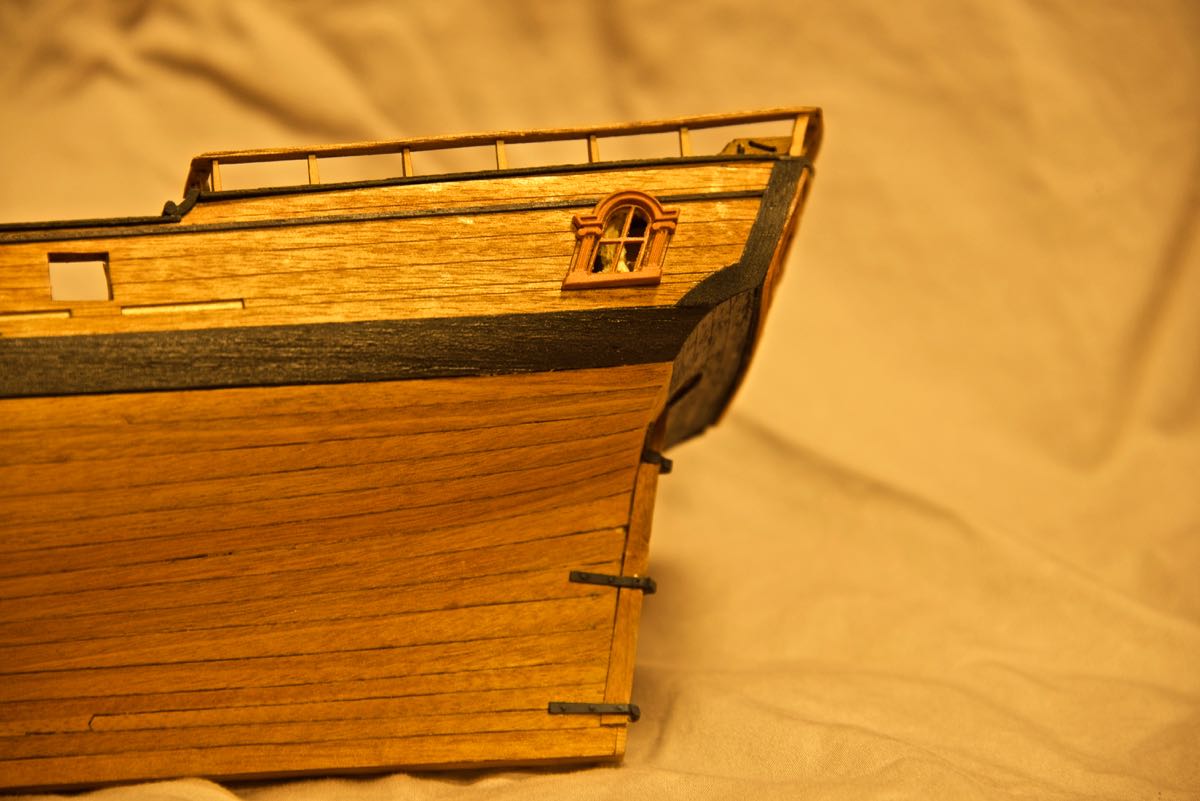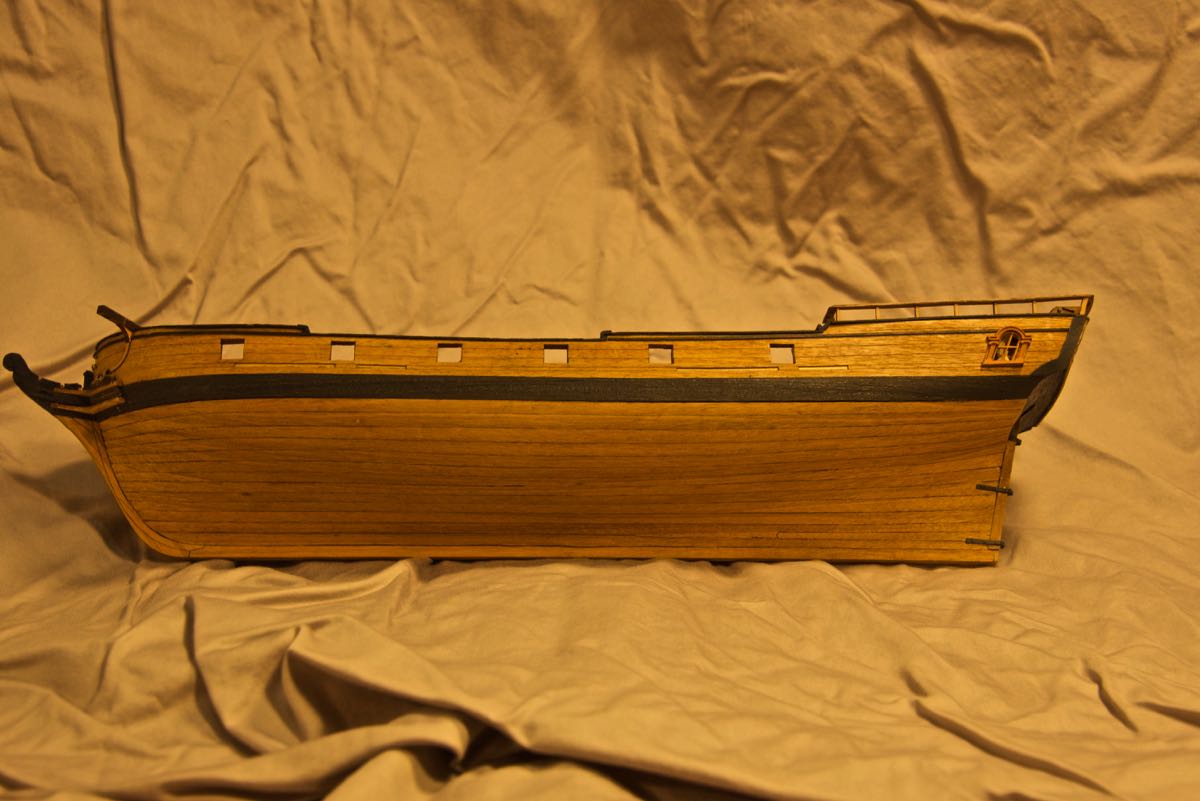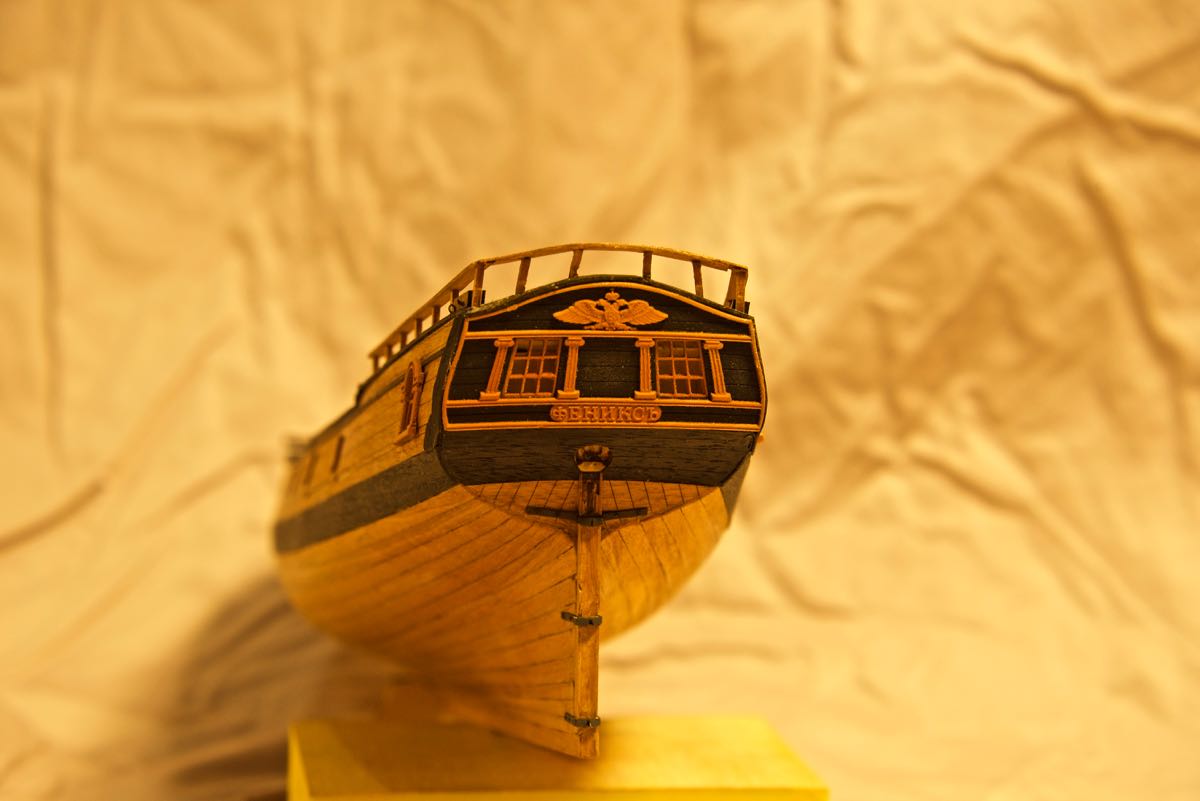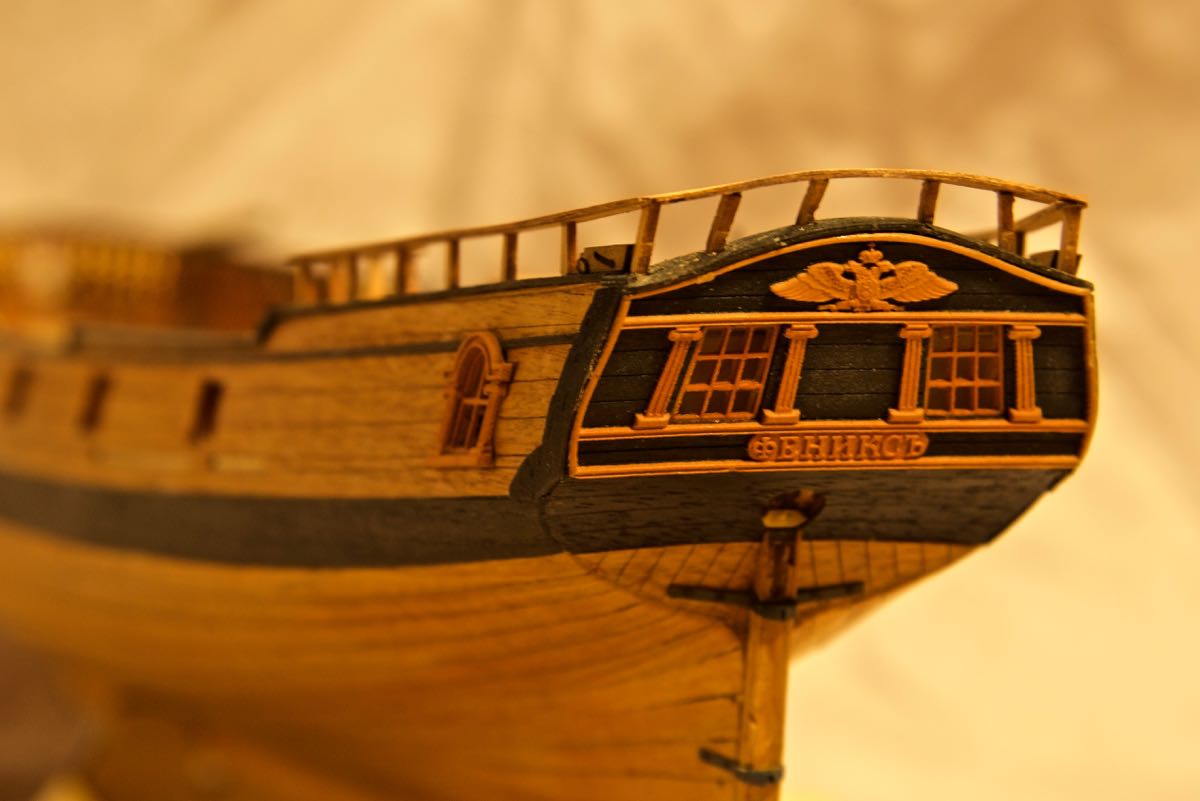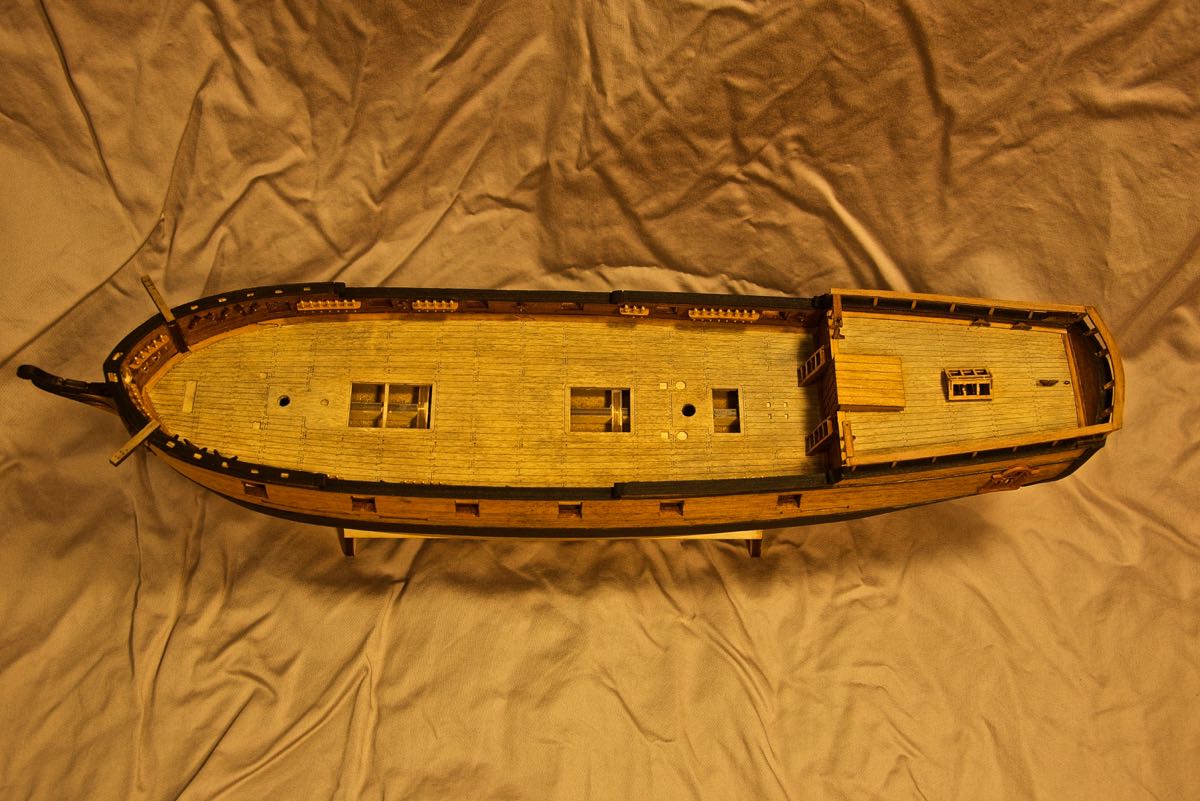 8/27/2017 I've added a few more deck items and finished the bow area. I've used almost no paint on this – it's all Minwax natural, ebony, dark walnut and golden oak.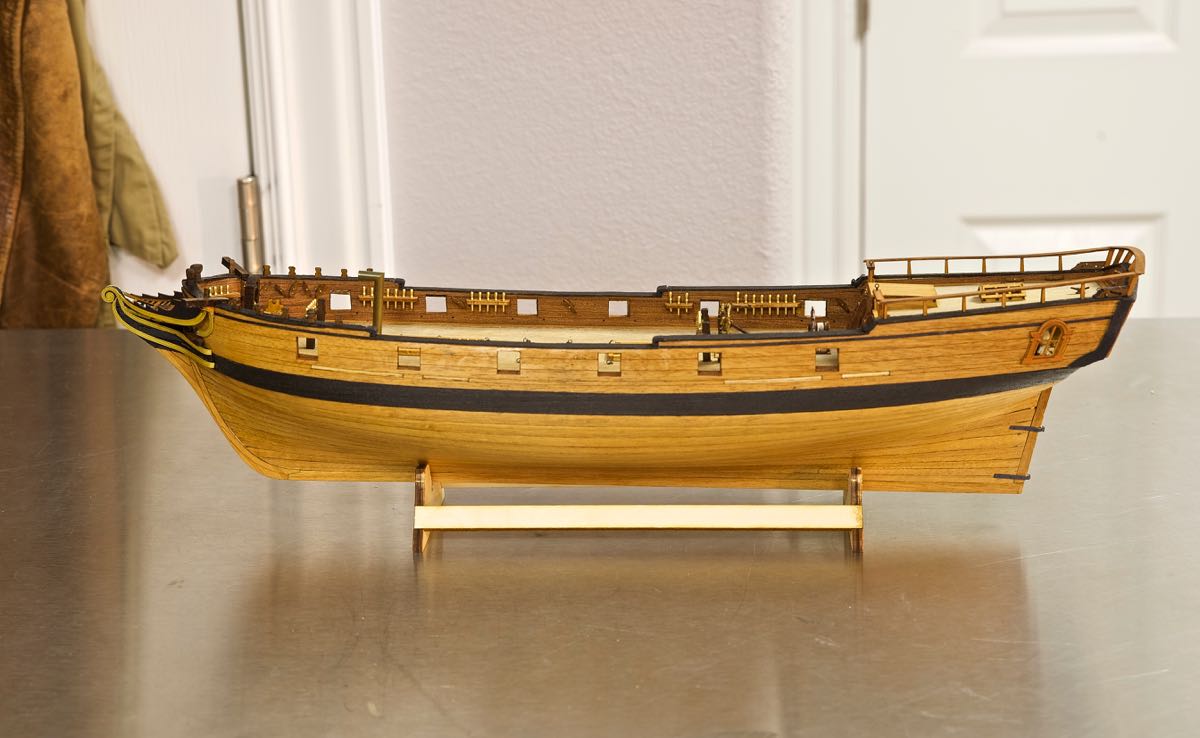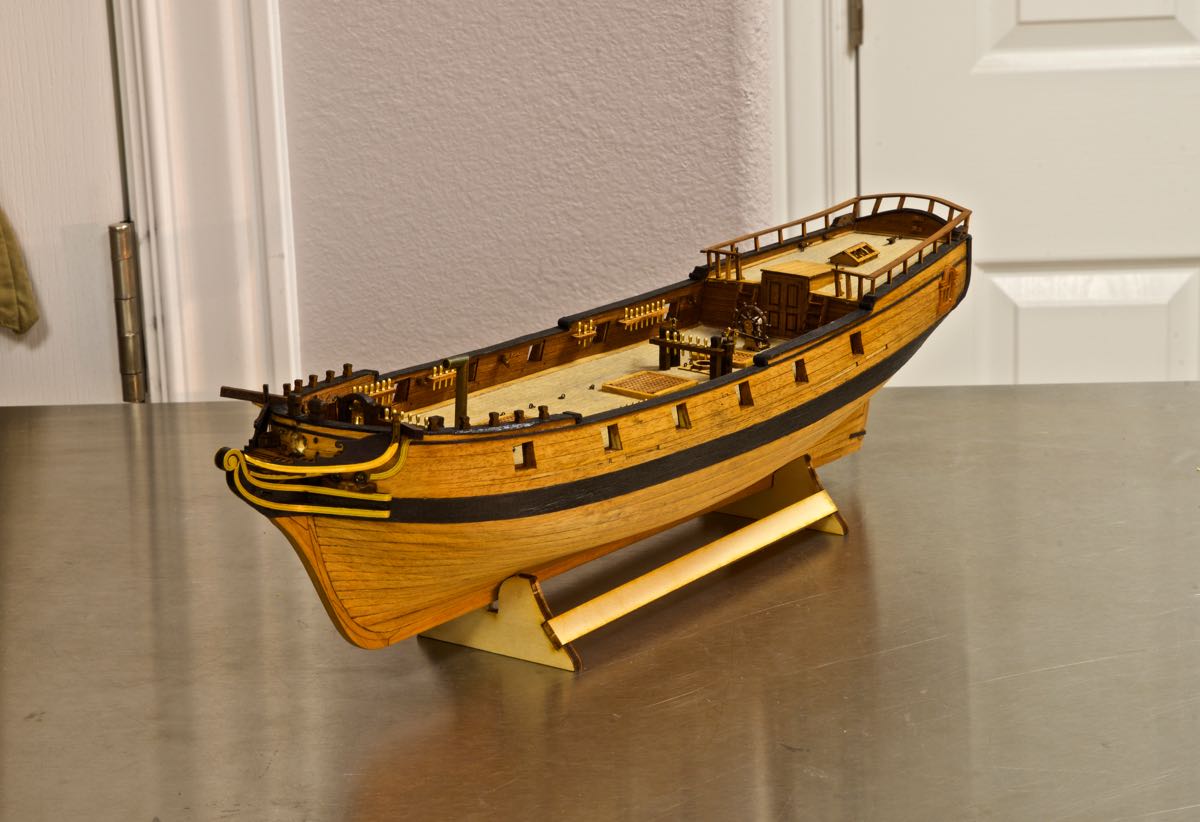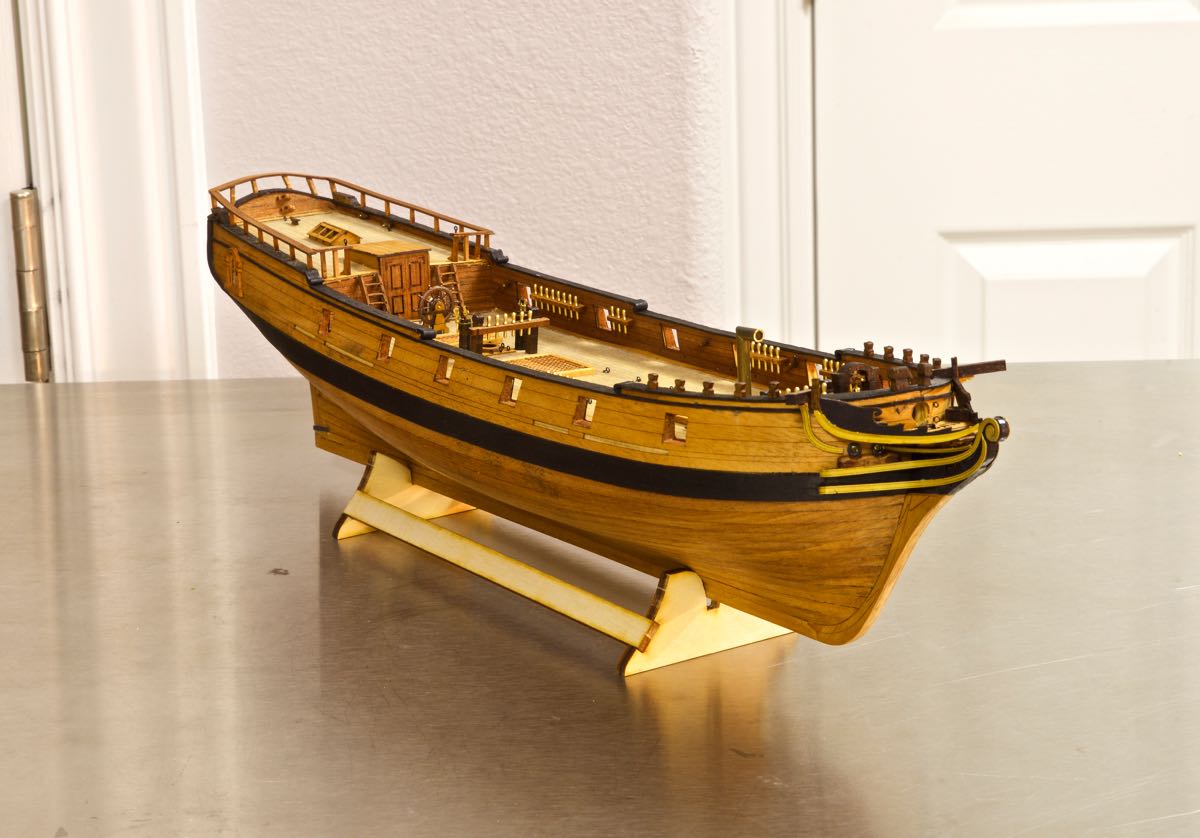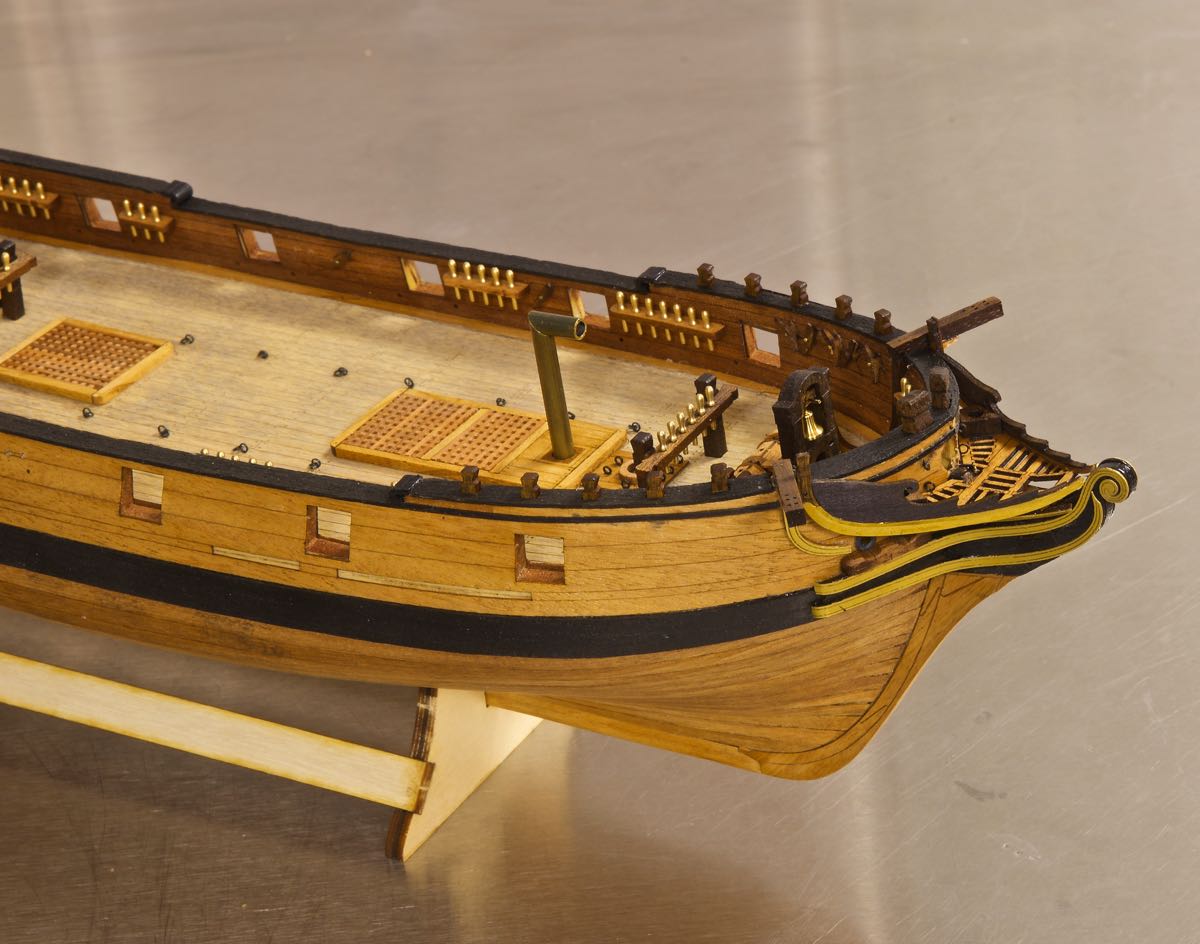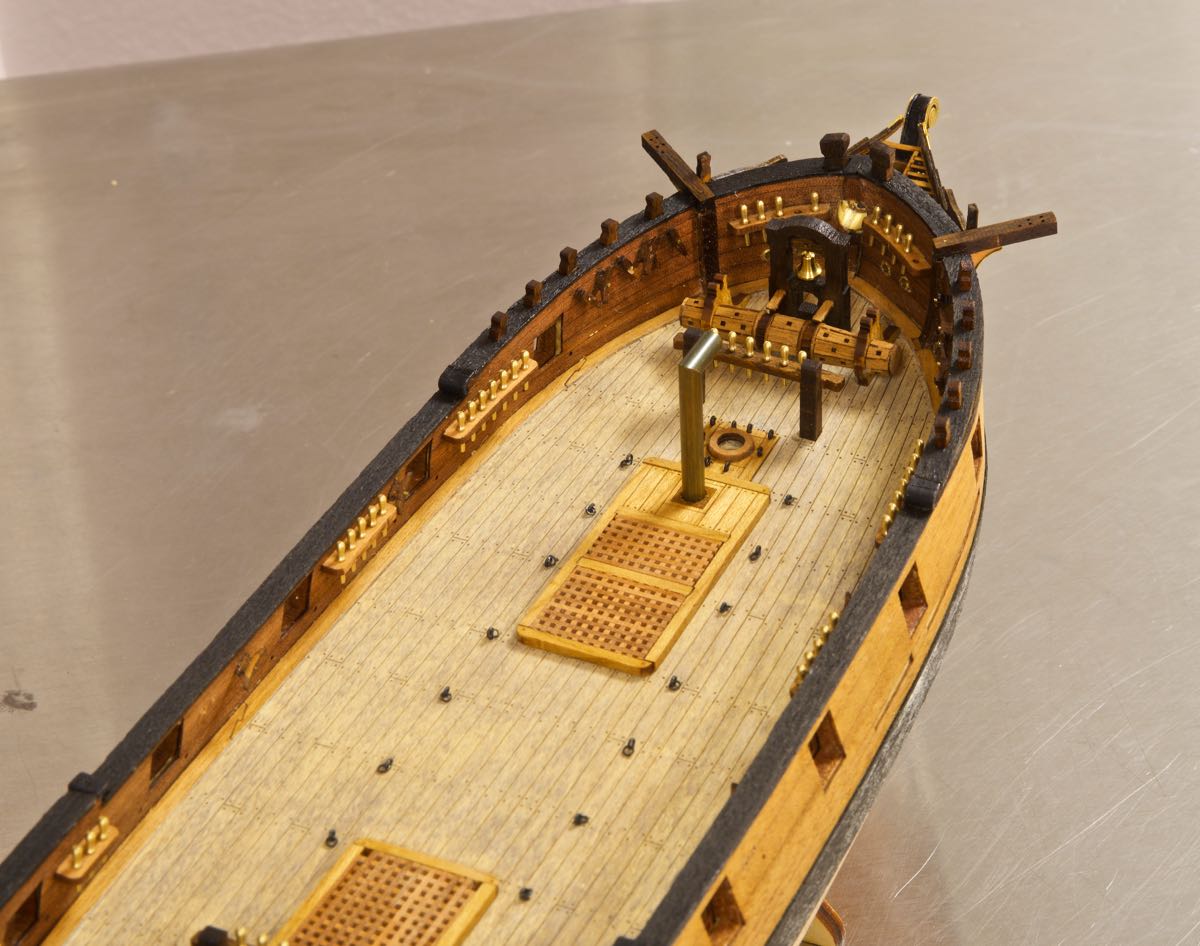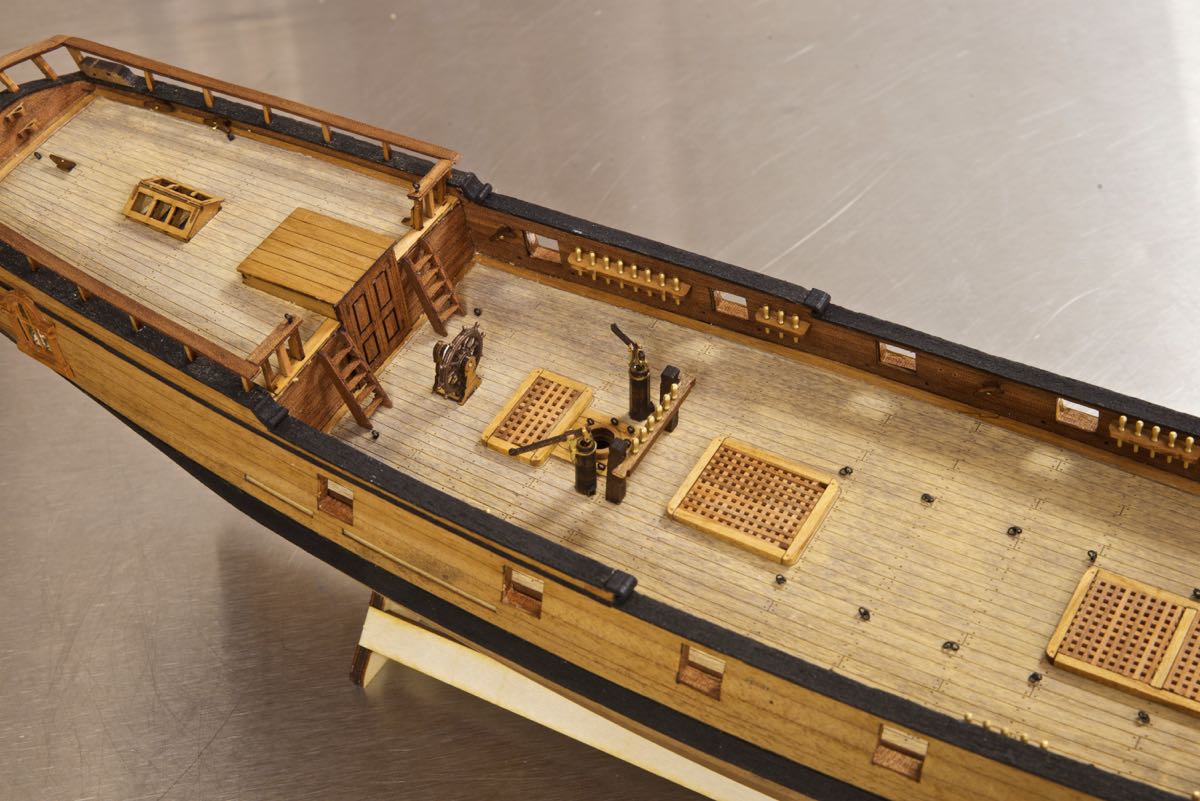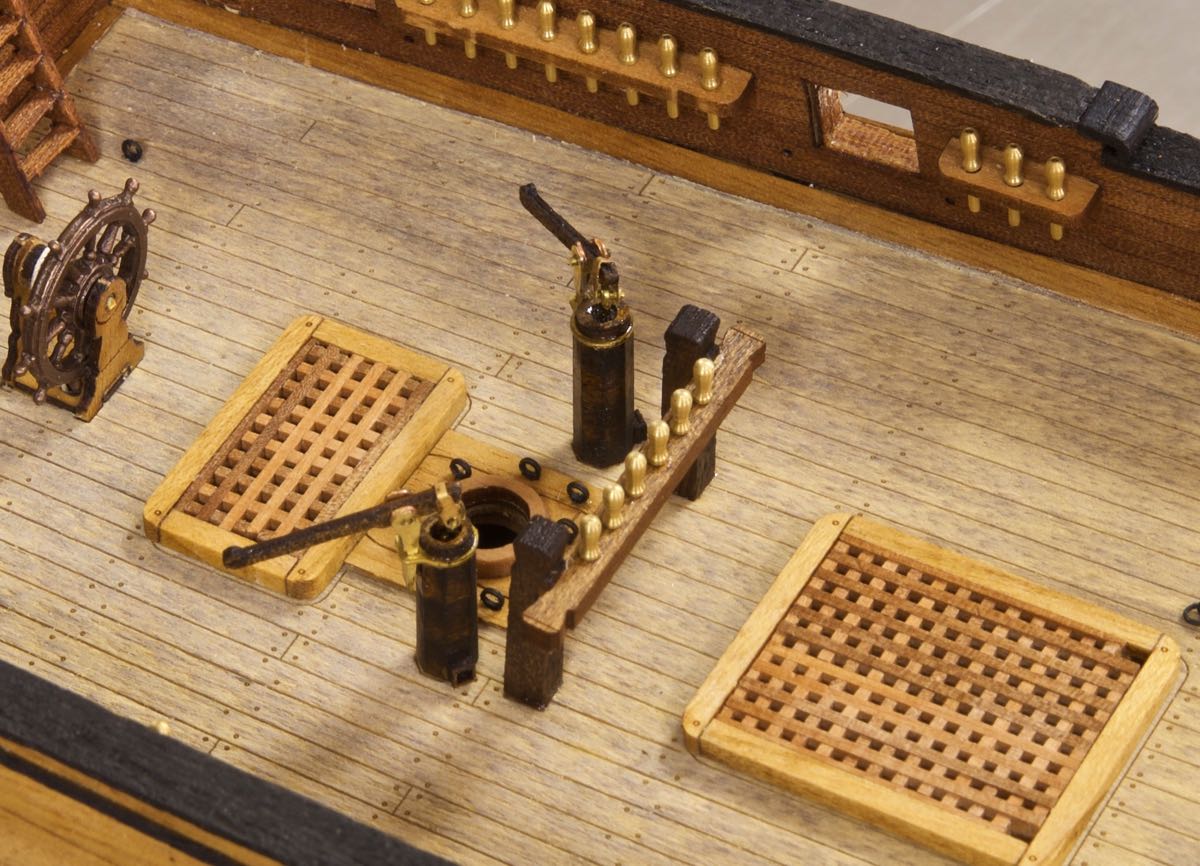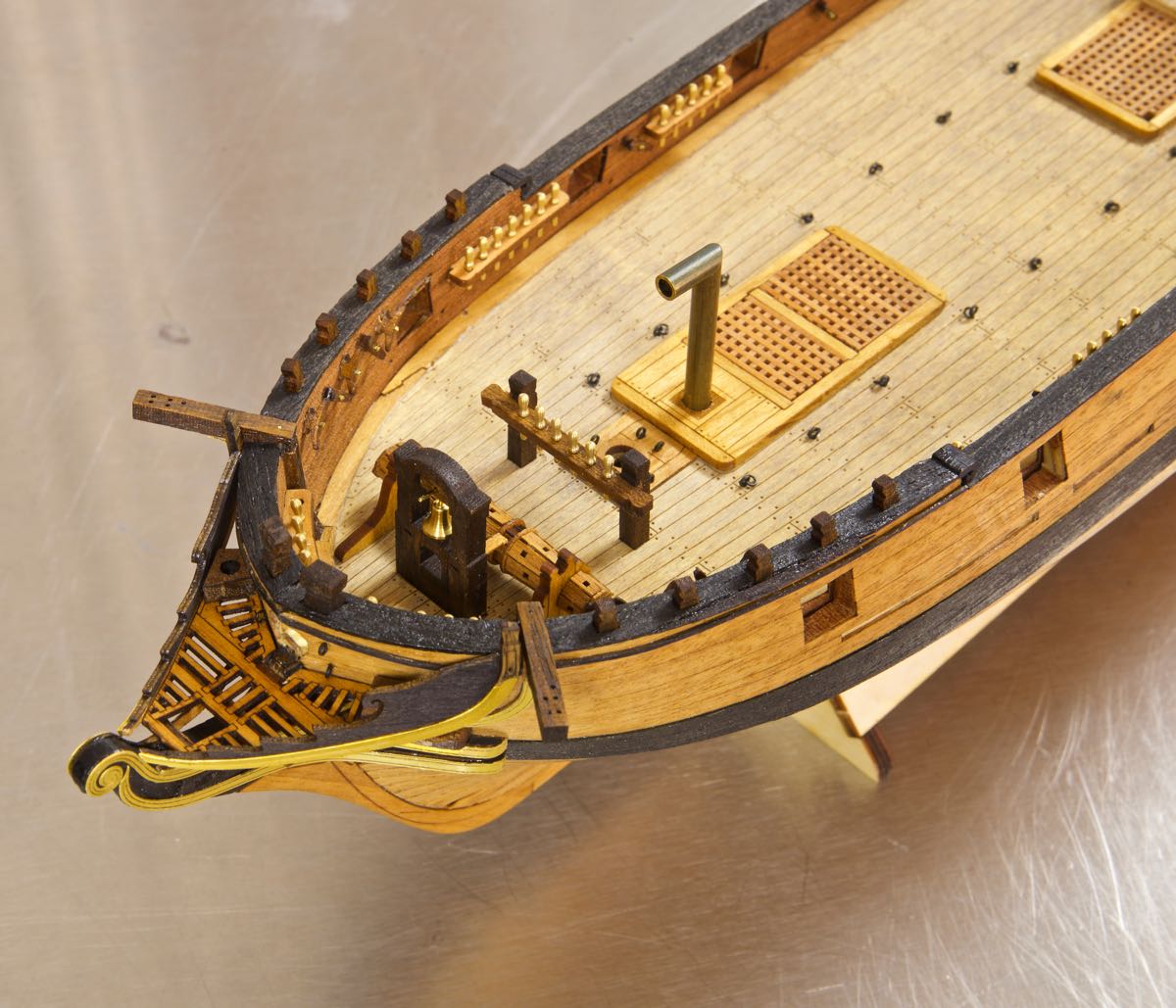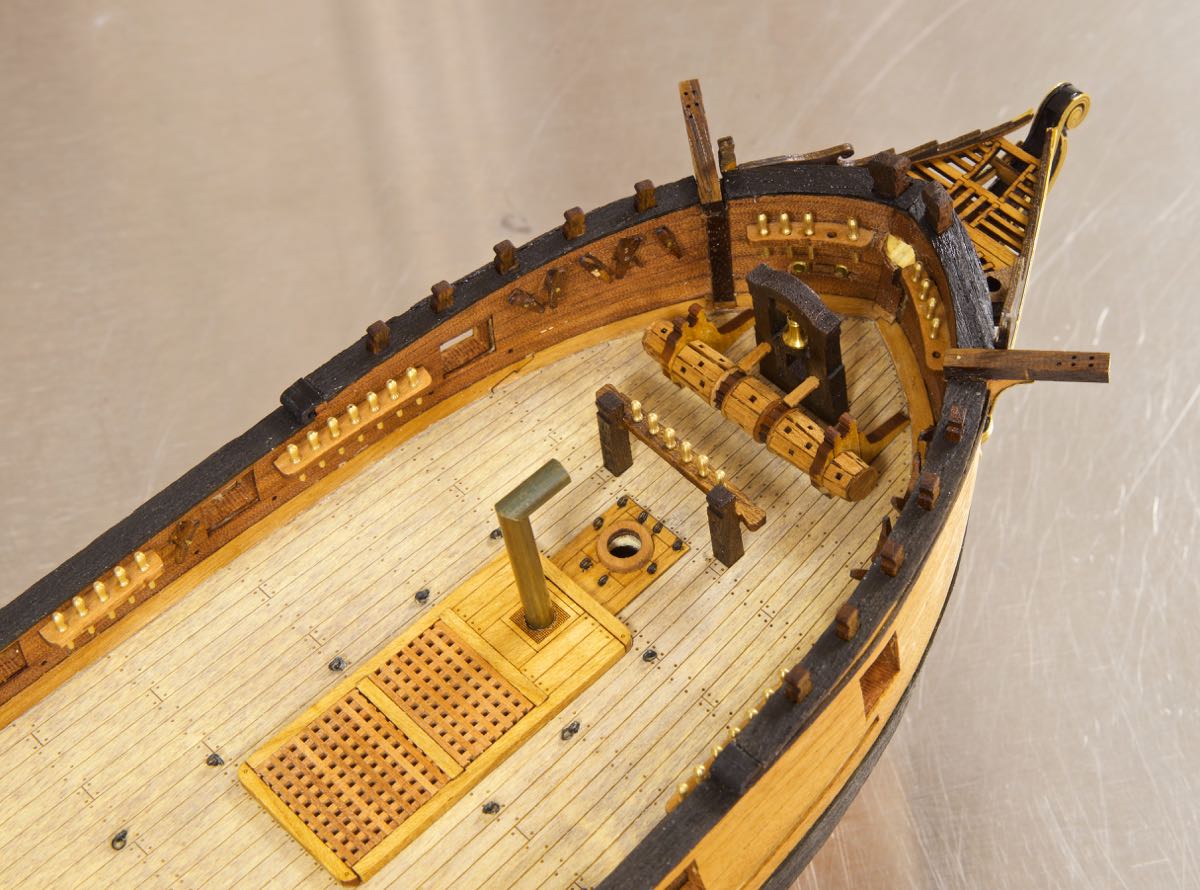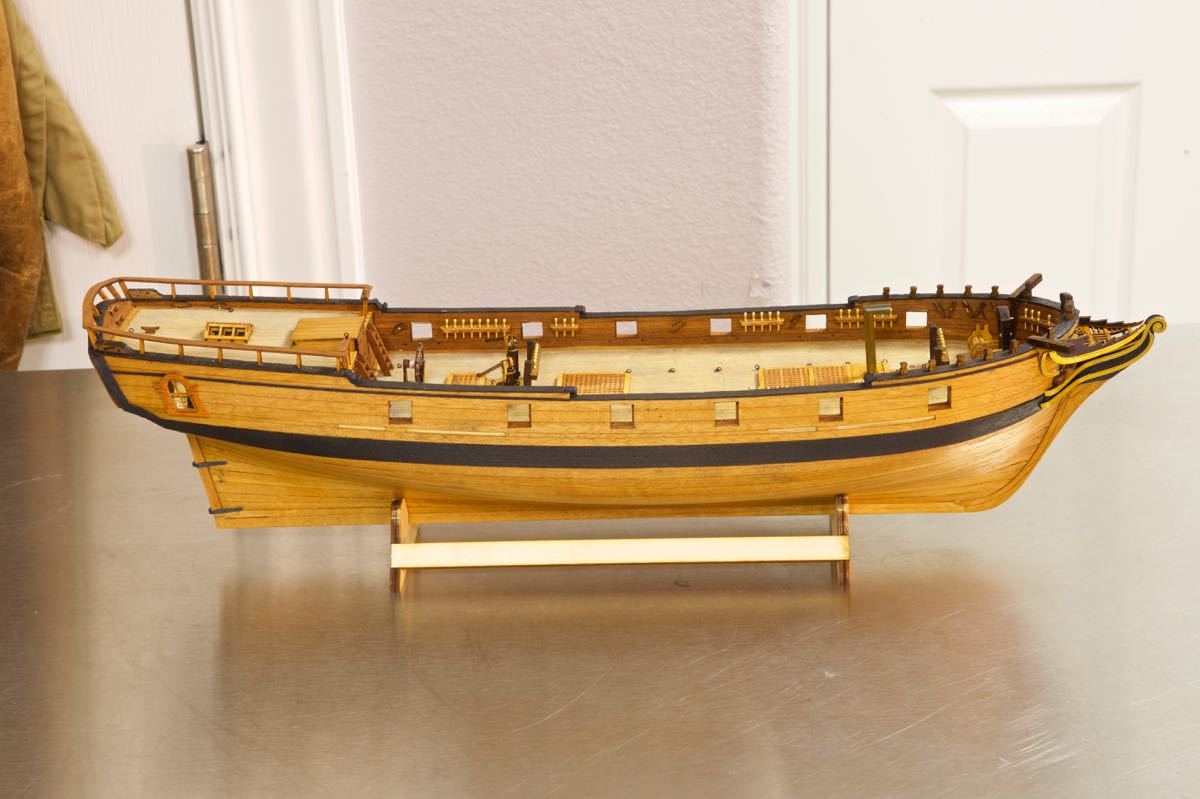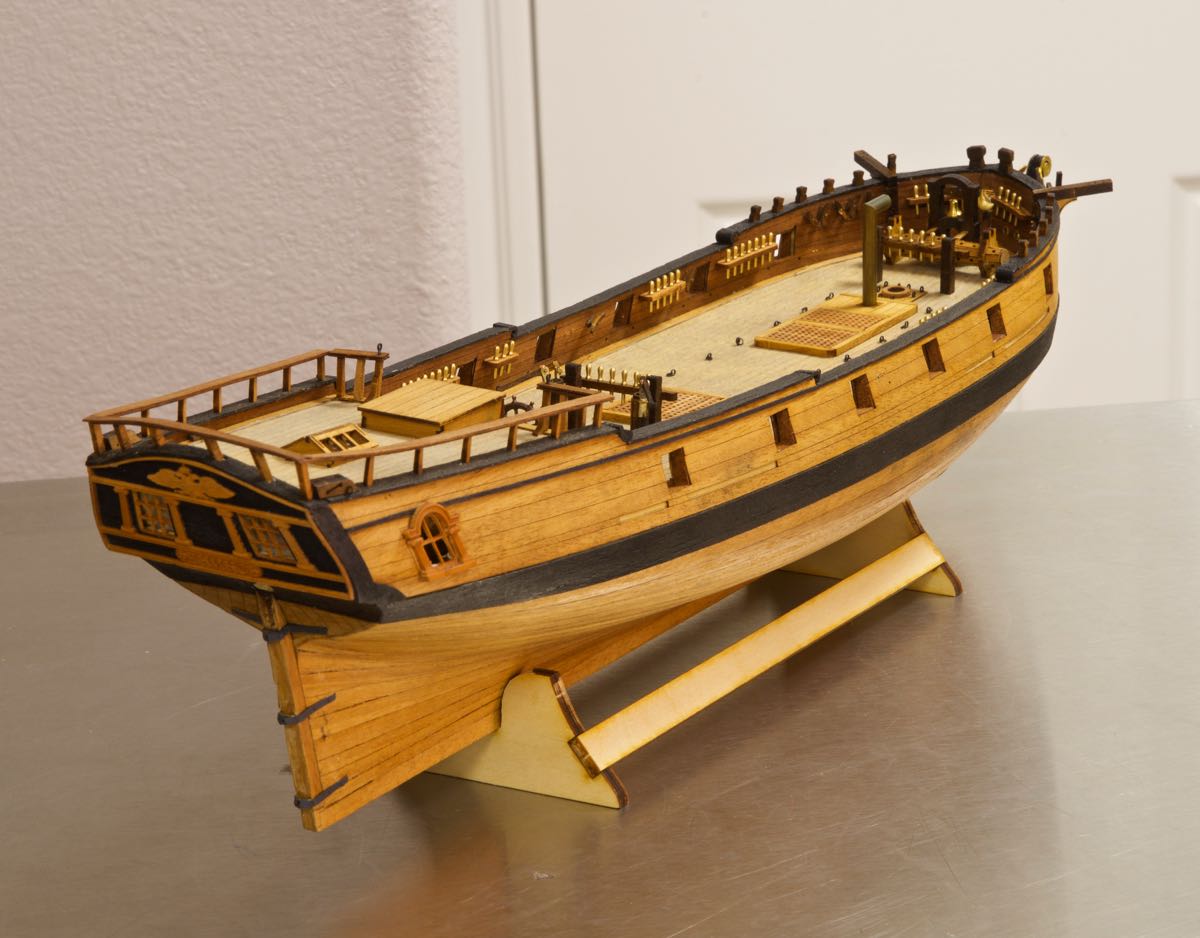 8/31/2017 The hull is now finished as well as the ships boat. Next up are the cannon.
11/20/2017 It's been 3 months, so here ia an update with the cannons installed and rigged.